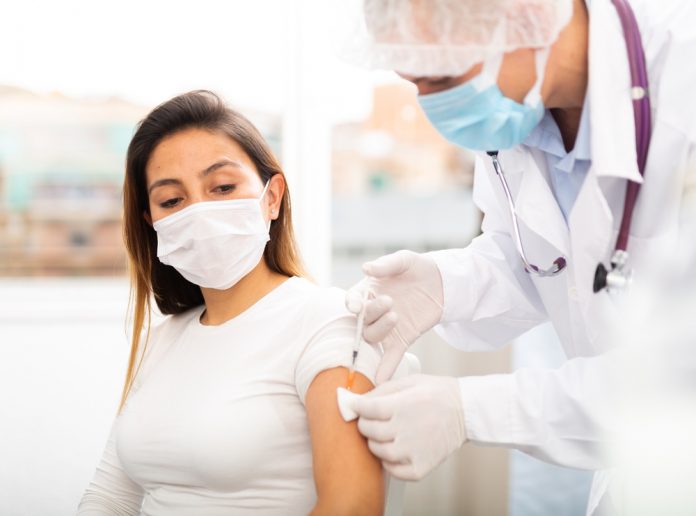 COVID-19 vaccine ultimatums from employers across the country are increasing—and increasingly clear: Get the shot or get a new job. And in the overwhelming majority of cases, employers are within their rights to fire employees who refuse vaccination.
The emerging workplace vaccine mandates raise a number of employee concerns:
Can my employer require me to get the vaccine?
Can I be fired for refusing vaccination?
Doesn't forcing me to get the vaccine to violate my rights?
What happens if I have a disability that makes it medically risky for me to get the vaccine?
What if my religious beliefs preclude me from getting vaccinated?
Do I have a claim for wrongful termination if I'm fired for refusing the vaccine?
The reality is that, with certain exceptions for disabilities and sincerely held religious beliefs, and so long as your employer treats all classes of employees equally regarding the vaccine, they can require you to get the COVID-19 vaccine as a condition of employment. Here's why:
Employer Vaccine Mandates Aren't New and Are Legally Sound
Before anyone had heard of COVID-19, many employers—primarily those in the healthcare industry—required employees to be vaccinated against infectious diseases. For decades, most public school districts also have mandated proof of immunization against common childhood diseases before students can enroll in school and attend classes.
Since most workers in Minnesota and across the country are "at-will" employees, their employers can terminate them for almost any reason not expressly prohibited by federal, state, or local law. Guidance from the Equal Employment Opportunity Commission makes this clear. But that guidance also makes it clear that employers must make reasonable accommodations for those who have disabilities that prevent them from being vaccinated and individuals who refuse vaccines based on their religious beliefs.
Employers also must ensure that any vaccine mandates or other policies don't have a disparate effect on—or disproportionately exclude—employees based on their race, color, religion, sex, or national origin. It also would be illegal if an employer's vaccination policy treats employees differently based on disability, race, color, religion, sex (including pregnancy, sexual orientation, and gender identity), national origin, age, or genetic information unless there's a legitimate nondiscriminatory reason.
Exceptions Under the Americans With Disabilities Act (ADA)
Under the ADA, an employer may require an employee who has a disability to comply with a policy applied to all employees, such as a safety-related COVID-19 vaccination mandate, as long as the policy is job-related and consistent with business necessity.
If an employee can't comply with a vaccine mandate because of a disability, the employer may not require vaccination for that employee unless it can demonstrate that the individual would pose a "direct threat" to the health or safety of the employee or others in the workplace. A "direct threat" is one that poses a "significant risk of substantial harm" that can't be eliminated or reduced by a reasonable accommodation as required by the ADA.
Reasonable Accommodation Still Required for Unvaccinated Employees Who Have Disabilities
Even where a direct threat exists, an employer still must attempt to reduce the threat posed by the unvaccinated, disabled employee through reasonable accommodation, unless such accommodation would pose an "undue hardship" on the employer.
Potential reasonable accommodations could include:
Requiring the employee to wear a mask
Having the employee work a staggered shift
Making changes in the work environment (such as improving ventilation systems or limiting contact with other employees and nonemployees )
Permitting remote work, if feasible
Reassigning the employee to a vacant position in a different workspace
Sincerely Held Religious Objections to Vaccines
The anti-discrimination provisions of Title VII of the Civil Rights Act of 1964 may allow a worker to avoid mandated vaccination if the individual's "sincerely held religious beliefs" prevent them from getting a shot. Importantly, such beliefs don't include personal or political views.
Similarly, employers must make reasonable accommodations for those who have a religious objection to getting the vaccine, unless doing so would create an undue hardship for their organizations. If an employee requests a religious accommodation, and an employer knows of facts that provide an objective basis for doubting the religious nature or the sincerity of a particular belief, the employer may request additional supporting information.
President Biden's Recent Vaccine Mandates
On Sept. 9, 2021, President Biden announced sweeping vaccine mandates for more than 100 million American workers. These mandates don't change the underlying principles set forth above. Their primary effect is to require many employers, including those with 100 or more employees, federal contractors, and those in the health care industry, to institute vaccine requirements, even if they were not otherwise inclined to do so.
The issue of employer-mandated COVID-19 vaccination is a sensitive one for many individuals. If you have concerns about your employer's actions or policies regarding vaccination, it would be wise to contact an attorney who represents employees to discuss your situation. If your circumstances might support a claim for discrimination, failure to accommodate, wrongful termination, or other violations of your rights, a plaintiff's employment lawyer can investigate those claims and take appropriate action on your behalf.