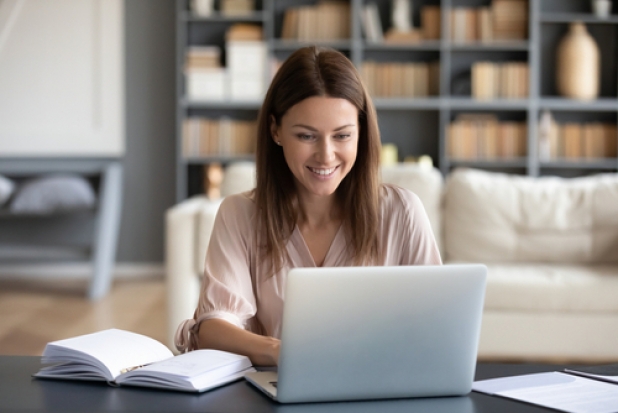 Your company's learning and development (L&D) initiatives have become dramatically more complex in the current pandemic environment.
In the past, your L&D program probably focused exclusively on advancing your employees' careers. Now you must provide coaching and learning for:
Employees returning to the workplace after pandemic-induced furloughs or layoffs
Employees who will work from home for the long-term future or permanently
Employees who are either managing or impacted by dramatic shifts to their company's business models
You likely have rapidly adapted in-person training to an online format, but with the change in delivery mechanism, new challenges have arisen. Are employees engaged enough to feel the impact of the L&D effort? Can you measure and prove how effective the training program is? And can you reach the right team members in a way that is impactful and effective while being cost-efficient? Whether you've been experimenting with gamifying your trainings with avatars and virtual reality or you've been investing in Web conference platforms equipped with livestreams and chatting tools, perhaps you're still searching for the right solution to help your company recalibrate your L&D initiatives to address today's "new normal."
It's time to look into online leadership coaching. Executive-quality digital coaching is an impactful, effective, and cost-efficient L&D tool for your quickly evolving operating environment.
Impactful
Online coaching is a unique opportunity for HR teams to demonstrate the connection between L&D investment and business outcomes. Studies have shown that organizations that use coaching increase performance by 32 percent, and organizations that spend on employee development outperform the S&P Index by 35 percent.
With customizable digital coaching, you also can ensure that your organization's culture and values are at the forefront of this high-impact experience. Before your participants begin, set goals for the coaching engagement that are aligned with your business goals for this year and post-pandemic.
Measurable
You want to know how much your L&D efforts are helping your employees and your bottom line. With online coaching, you will get the data to benchmark your participants' progress toward achieving their goals.
And don't forget about ROI. On average, your coaching investment will demonstrate a 7X return on investment. You can't rely on anecdotal evidence to prove whether your L&D initiatives are working. Your budget might be a bit tighter these days, so you need to measure participants' progress and demonstrate ROI.
Cost-Efficient
Online L&D is cost-efficient, so you can extend your high-quality L&D investments to middle managers. This group is feeling the brunt of the changes within your company right now, so it is essential to keep this group of employees motivated during this transitional period. You might have thought coaching is an in-person solution that is only for executives, but with today's digital tools, you can scale up executive-quality coaching for many more employees and still stay within budget.
In HR and L&D, you are trying to do more with less in a time filled with uncertainty and change. Your employees deserve L&D programs that offer applicable and adaptable support for pandemic life. Online leadership coaching is a valuable tool in that effort.
Alexandra Connell is CEO and co-founder of Pluma (www.pluma.co), a customizable platform for scalable one-on-one online and group coaching. For more information about Pluma's customized executive-quality coaching, e-mail: hello@pluma.co.