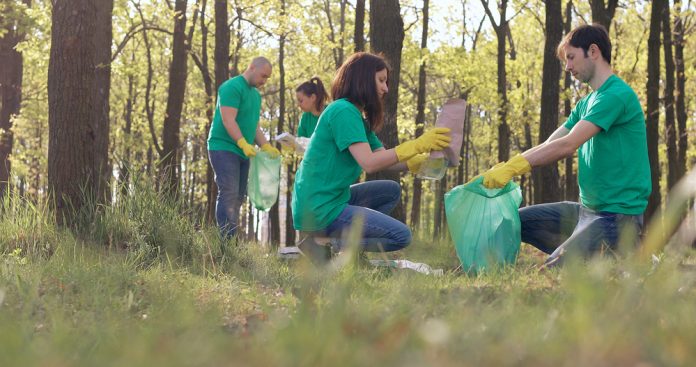 Your nonprofit is only as effective as the people powering its day-to-day operations. This is why you need to pay attention to your employees' needs and strive to improve the employee experience. 
Whether your organization is struggling with employees' "quiet quitting" or your team is currently thriving, it's time to take a critical look at how your workplace is functioning and move toward positive change.
Of course, this is easier said than done. As affirmed by Astron Solutions' guide to nonprofit HR, the nonprofit sector faces unique challenges when it comes to employment. From the limited resources you have to work with to the roadblocks that come with competing with for-profit organizations for top talent, you have a lot on your plate.
That's where this mini-guide comes in. We'll offer three tips for improving the nonprofit employee experience in it. And the best thing about these tips? When you incorporate them into your existing HR or management strategy, you won't just have happy employees. A better workplace has a trickle-down effect on your community of supporters—when your employees are excited about and invested in your organization's programs, campaigns, and events, your supporters will be, too!
Let's go!
Tip #1: Refine your approach to compensation.
The first place to start when working to improve the nonprofit employee experience is your compensation strategy. Compensation plays a critical role in how your employees feel about your organization. A well-designed and well-executed strategy can lay the groundwork for sustained organizational growth and long-term employee retention.
However, as a nonprofit, your organization likely has to work with a lean budget, especially if your revenue is inconsistent or volatile during economic turbulence.
This is why your nonprofit should shift its compensation strategy to a total rewards approach. A total rewards compensation strategy empowers your organization to see compensation more holistically.
In addition to considering direct forms of compensation, like salary, incentive pay, allowances, and overtime pay, you'll also factor in the indirect ways you compensate your team members. This can include health insurance, retirement benefits, your employee recognition program, and other perks. When you find the sweet spot where you offer attractive direct and indirect compensation, you'll be taking into account the value of the many ways you demonstrate to your employees that you appreciate their contributions instead of focusing solely on the numbers on a paycheck.
A total rewards approach can greatly increase engagement and nonprofit employee job satisfaction (and to recruit new employees!). After all, someone could make six figures in their role but be unhappy with their employment experience. With total rewards, you balance offering a solid salary and creating a positive work environment where your team members are excited to contribute and make headway for your cause.
One of the best ways to incorporate total rewards into your organization's compensation strategy is to partner with a compensation consulting firm that understands nonprofits. A consultant can help you evaluate your current strategy and then work with you to develop new policies, implement them, and communicate changes to your team.
Tip #2: Establish robust onboarding and training processes.
According to the Harvard Business Review, "organizations with a standardized onboarding process experience 62 percent greater new hire productivity, along with 50 percent greater new hire retention." Thus, it's clear that a thorough onboarding process can set the right tone for an employee's experience with your nonprofit.
Of course, onboarding will look a little different from role to role, but you can streamline the general process. Here are some questions to consider as you start to make changes:
When will onboarding start, and how long will it last?
How do you want your new employees to think and feel about your nonprofit after their first day?
What do employees immediately need to know about the work culture and environment at your nonprofit?
What role will HR play in the process? What role will managers and coworkers play in the process?
What goals will you set for new employees?
How will you measure the success of your program, and how will you get feedback on the program from new employees?
Of course, learning shouldn't just stop after an employee is fully onboarded and performing the regular duties and responsibilities of their role. As part of an effective performance management process, you should offer ongoing opportunities for your employees to develop themselves professionally and grow their skill sets.
Thus, you might arrange for your employees to attend conferences created for nonprofits, provide them with resources to complete online training courses, or bring in guest speakers or coaches to train them in different areas.
Your team members might also enjoy learning from each other. For example, perhaps your major gifts officer could host a lunchtime seminar explaining the ins and outs of running your major giving program. As your employees learn more about each other's roles in casual settings like this, they'll better understand how your nonprofit functions as an organization made up of many moving parts and will be prepared to support each other in their jobs better.
Tip #3: Prioritize culture-building.
The working culture you create at your nonprofit matters. In fact, research shows that 81 percent of workers feel that culture is a major factor in whether or not they decide to apply for a job.
There are a number of factors that go into your nonprofit's internal culture, such as your values and beliefs, internal policies, leadership styles, communication expectations, and more. With so many things to consider, it can be difficult to know where to start with intentional culture-building.
However, there are a number of actions you can take to strengthen the bonds between your team members, encourage your employees to perform to the best of their abilities, and boost overall morale. Here are a few suggestions:
Be transparent about the good and the not-so-good. Transparency builds trust, which is a fundamental tenet of a strong workplace culture. Communicate how your nonprofit is doing. If you've exceeded your fundraising goal, for example, make a special announcement and celebrate! If you need to temporarily pause one of your programs or services due to a lack of funds or interest, share that, too. Being honest will make your organization and its leaders seem more relatable and approachable.
Start an employee recognition program. Your employees should be recognized for all their hard work. Set up an employee recognition program with specific parameters and rewards for different actions. For example, employees might enjoy having a surprise catered meal once a quarter or earning prizes after completing a large quarterly goal.
Solicit feedback from your employees. How do your employees feel about your workplace culture, and what are their ideas for improving it? You'll never know until you ask! Design a survey that you can administer to your employees. You can work with a nonprofit HR consultant to design surveys like these and to understand and take action on the results.
Every employer wants their employees to feel excited to come to work and contribute to larger organizational goals, and you can do your part to give employees a chance to feel this way when you take a proactive approach to culture building. As you improve this aspect of the employee experience, keep an open mind and be ready to pivot when your approach could use fine-tuning.
Here's one last tip for the road:
While nonprofits like yours may face several challenges when it comes to recruiting, engaging, and retaining employees, you're also in a unique position where your employees have the chance to find a higher purpose in the work they do every day.
As you apply these tips to improve your employees' work experiences, remember to put your cause at the forefront of all your improvements. Whether you're fighting to end hunger in your local community or working to save an endangered species, your efforts to make your employees more invested in their work and excited about performing their roles will be magnified as you lead with your mission. You've got this!