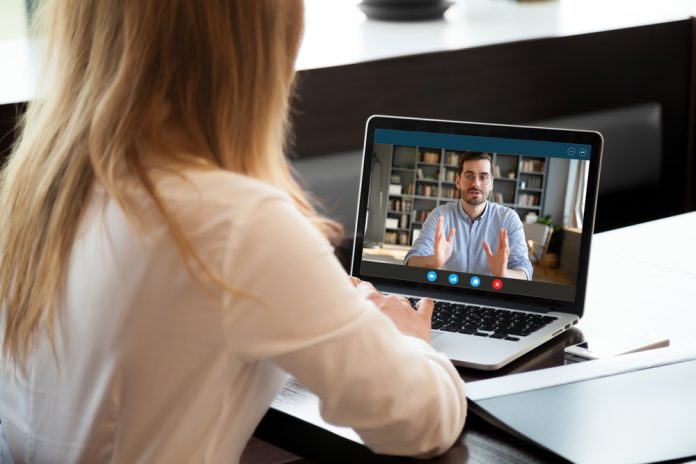 Technology is key to growing your business and introducing it in the human resources (HR) department is now inevitable, thanks to remote work. One of the most obvious benefits of doing this will be that your HR experts will function more efficiently.
While it does add to the business cost in the short run, you will be profiting in the long run if you choose a tech stack after a thorough understanding. You can implement human resource software that simplifies the day-to-day tasks of your HR personnel (such as taking attendance or sharing company-wide updates) while also helping employees perform better.
But many businesses commit some common mistakes when choosing HR management software, leaving them vulnerable and often trapped in the wrong system. Those at the helm of change management affairs should take a quick look at these mistakes and ensure you don't commit those when implementing HR software in your organization.
Mistake 1. Not considering the ease of use
Employees in the organization remain unknown with the intricacies of HR software. Therefore, they depend on the HR team to learn more about it. While it is not a wrong approach, this can prove counterproductive for the HR department.
Scrutinizing various HR software based on simplicity and ease of use is the key to quickly accessing useful information. Software providers won't openly admit that their tool is not suitable for your employees, it is your job to check those aspects.
Types of HR software, their functionality, and basic and important features should be familiar to everyone in the team. With this information, managers will distinguish between trustworthy and untrustworthy providers.
Mistake 2. Ignoring data security
Your HR software will contain personal information like social security numbers, dates of birth, home addresses, phone numbers, salaries, and bank details of your employees. Therefore, it is crucial to consider the data security aspect of the software.
You cannot simply overlook the aspect of data security when implementing HR software for your organization, as its perils may outweigh the benefits.
Data security is a complex topic and something you need to consider when adopting cloud-based HR software. Make sure to discuss the need for stronger security in your cloud-based HR system with your stakeholders.
On the flip side, cloud storage is a critical issue that every organization needs to resolve as it entails granting third-party agencies access to sensitive data. Some IT experts and business leaders within your organization would vary in data transmission across insecure networks.
Mistake 3. Assuming quick adoption from the HR team
Ensure that your HR staff is not overburdened with the software implementation even after incorporating multiple training sessions. It is one thing to get 'hands-on' during the training and another to use it in real-life scenarios. This is why you need to regularly check in with HR personnel once you implement the software, even on a trial basis.
Provide them with the facility to question the software vendor (designate a point person) and learn more about the software. The HR team will need your help, encouragement, and the resources to figure out the right answers that help resolve complex HR issues like tax deductions, pro-rata salaries, and leave management. Such a cohesive deployment will allow the team to adopt new software quickly. For starters, check out tips to boost HR tech adoption to get it right.
Mistake 4. Scrutinizing only a handful of vendors
A good rule of thumb when making an HR software choice is to look at various possibilities before making a final selection. Before booking a demo for a particular HR software, it is best to screen 8 to 10 vendors to leverage comparison. Begin with a better understanding of the HR software market and identify key benefits that each offers and see which ones suit your organization the best.
For instance, if you look at just one or two suppliers, you may discover a payroll function that your business may utilize, but the prices may go up. Sometimes you get more features than needed, and ultimately, you will also be paying for those. Checking out more than half a dozen vendors will help you identify who offers you the most relevant features at the best rates.
Mistake 5. Inadequate testing
There is not much space for an error with a system that contains people's personal and private information that may even interact with payroll software. Or, to put it differently, even the smallest of mistakes will draw a barrage of angry remarks. This means repeated testing is needed when implementing HR software.
Having a set of 'beta users' holds the key to the successful implementation of HR software. These users are excited about the system and can help find faults which is a great way to identify glitches and errors.
As with data cleaning and migration, this methodical technique is also a useful aspect of software transitioning from old to newer.
Over to you
Some teams are eager to adopt newer technologies that improve the quality of their professional and personal lives. Effective technology adoption begins with clear and open lines of communication, especially when choosing the HR software. The right way to get one will is to avoid common mistakes while ensuring communication with your vendor, employees, and key stakeholders.
Remember, there is no such thing as one-size-fits-all in HR management software which means you need to pay close attention to your business requirements. This will help you set a realistic expectation of the software and prepare you to roll out a comprehensive training program before the implementation. Doing so helps everyone from pre- to post-implementation, thereby avoiding typical pitfalls.