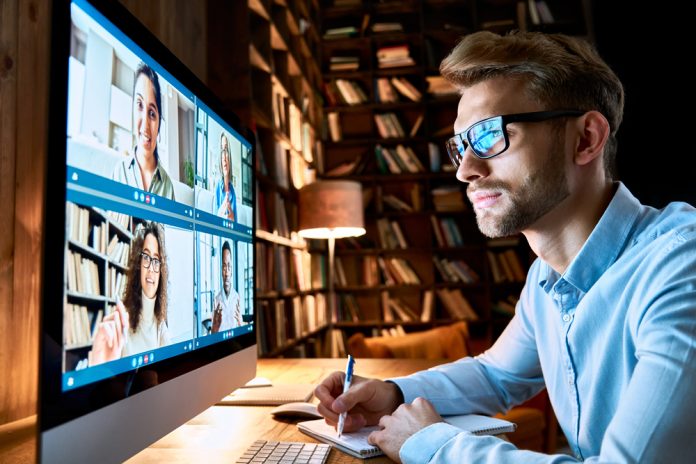 As we enter 2022, our world continues to be in flux. Lockdowns are being lifted, then reinstated as new COVID variants spread, even while vaccine distribution and access have accelerated. The global economy started to gather steam and demand skyrocketed. Supply chains that were disrupted during the pandemic are still facing huge challenges, creating bottlenecks everywhere, including ports, shipping, containers, and warehouses. This has led to major chaos for the manufacturers and distributors, which can't keep up with demand due to a lack of raw materials and components such as semiconductors, lumber, paper, and oil.
Businesses are having an equally tough time managing employment, with a shifting talent pool and changing employee experience. Wages are expected to go up faster they have in more than a decade, jobs are being created at a fast pace, and the unemployment rate is down. Yet,  we've experienced the "great resignation" with employees voluntarily leaving their jobs at the highest rate seen in modern times – more than 4 million people a month according to the U.S. Bureau of Labor & Statistics.
All of these factors, and the expectations for continued change, are putting pressure on the way we attract, recruit, onboard, develop and retain talent in the coming year and well into the future. Looking into our crystal ball, we see five disruptive trends that learning and development (L&D) leaders must prepare for:
#1 Fusing business with L&D
CIOs ranked workforce enablement as their number 1 priority in 2021 and beyond, up from number 8 in the previous survey, according to a recent Harvey Nash/KPMG survey. Workforce enablement is important because executive teams understand that finding and retaining talent is critical to not only their business success but possibly even the survival of their business. The Great Resignation is not causing an isolated talent shortage. It is hitting every industry, every position, and every level. As a result, executives are more interested in how they can align training and knowledge with their business objectives because they have seen the direct correlation between business success and developing critical skills in the workforce and retaining employees. Learning will continue to move closer to, and even be absorbed by business units and lines of business. Expect to see more examples of this in sales, manufacturing, claims departments, insurance call centers, and other functional areas.
#2 Delivering a great learner experience
Most organizations now recognize that learners each have different needs. But while businesses have done a great job of using the newest technologies for personalizing the customer experience, they have lagged on the side of personalizing their employee's learning experience. Modern learners seek a more engaging, intuitive, interactive experience; one that mirrors how they use technology in their personal life, including a simple, mobile-first design, powerful search capabilities, clearly organized libraries, easy access to video content and so much more.
#3 Acclimating to a permanent hybrid workplace
Even though hybrid work – the combination of working remotely and in the office – emerged as a temporary fix during the pandemic, it appears that it may be here for good. Now headquarters jobs, which used to be fully in person, are now being done remotely or in a hybrid schedule. Related partners, channels, and franchises are also remote and hybrid, which makes this work environment one of the most complex in history. The challenge when combining all of these different work environments is how to remain connected. People want the ability to brainstorm, collaborate and share knowledge. At the same time, essential employees in healthcare, retail, hospitality, and other industries are required to be in the workplace and need ongoing training. The sheer variety of workplace scenarios is accelerating the need for, and use of, digital platforms that bring learning to employees – wherever they are – so they can get the training they need and apply that knowledge immediately while on the job.
#4 Transitioning to digital learning
Companies have been focused on digital transformation projects for decades, but most revolve around automation of operational processes, such as robotics on the manufacturing line, sensors, the internet of things, and self-service kiosks. Yet, there has been a distinct lack of focus on the digital transformation of learning. Most employees still refer to clunky paper operations manuals or have to search a centralized content or learning management system (LMS) for the most up-to-date knowledge and training. Today's employees want to quickly find what they need to learn, learn it, and apply that knowledge immediately as they do their job. Digital learning involves more real-time, interactive elements, including videos, games, podcasts, and augmented and virtual reality. This model works well for operational learning and can be useful for reinforcing knowledge and refresher training. Traditional paper-based and instructor-led training are rapidly becoming outdated, since digital learning can drive business agility, resulting in lower costs, fewer mistakes, and higher customer satisfaction.
#5 Emphasizing ROI
The pandemic has hastened the need and urgency to measure the return on investment (ROI) of learning programs and digital platforms. Increasingly, organizations are asking their teams to track metrics with the same rigor demanded of other parts of the business. When adopting a modern digital learning platform, it's critical that it includes tools to track employee learning progress and provide metrics the C Suite needs to understand the importance of L&D to the overall business.
It's important to consider these five trends as your organization contends with the challenges of the post-COVID era. By embracing digital transformation in L&D, organizations have the opportunity to build a stronger, lasting workforce that has the critical skills needed to ensure the businesses are well prepared to handle whatever chaos – new COVID restrictions, continued supply chain interruptions, or economic uncertainty – may occur.
Want more?
Click for additional articles and resources on trends currently disrupting learning and development.