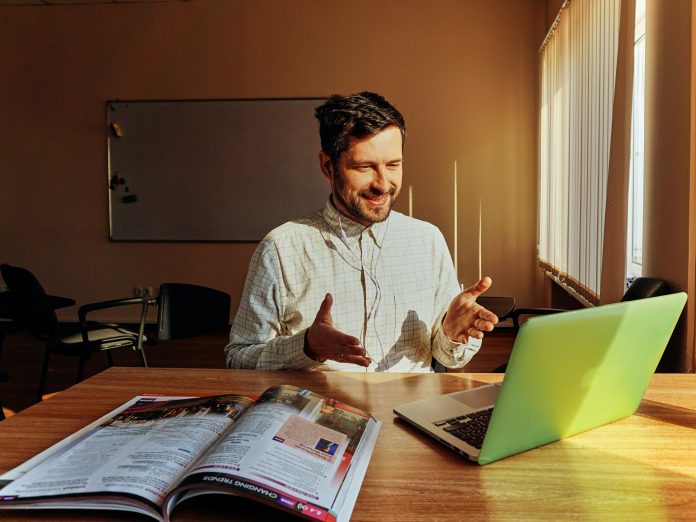 To thrive during difficult times, like in today's COVID-19 world, a company or organization needs to allocate resources to consolidation, innovation, and continuous training and development. Business leaders need to use their many skills to build a positive work environment for all, and help their employees communicate and collaborate efficiently and effectively, whether they are working remotely or not. To achieve a higher level of operational efficiency and thrive in the new normal, you need to improve your own skills and the skills of your employees, and help them embrace new tools and technologies that will make their lives easier.
That's why we are taking a look at how leaders can improve and develop their internal communication through tech, employee guidance and training, and by honing their own leadership skills. Here are some tips:
1. Start by improving your leadership skills.
No matter how much you try to improve the communication skills of your team members, or how sophisticated the communication tech you're using may be, there is no denying that you need to lead by your own example. As their leader, you're tasked with setting the communication pillars and creating a strategy that will serve as the foundation for all internal communication efforts. To do this, you need to improve your leadership and communication skills first.
Start by becoming an effective communicator via digital channels. Practice your conversational skills via video, and be sure to work on optimizing your soft skills for remote communication. Next, practice being an effective leader via digital channels, schedule daily meetings and one-on-one video calls, training sessions with employees, and perfect your e-mail correspondence to effectively communicate with and manage your employee collective.
2. Build a clear communication hierarchy.
Of course, you can't expect to communicate efficiently as a collective if you don't have a comprehensive communication hierarchy in place. Before you implement a feature-rich communication tool such as VoIP, you need to make sure your employees know exactly where every piece of information in your company is supposed to go. This is why you need to develop and implement a strong communication hierarchy that will guide them and help them develop their own communication skills quickly.
A communication hierarchy should move vertically and horizontally to show your employees who they need to communicate with; who they report to; and where every piece of information, file, and folder should go. Otherwise, you can expect your inbox to get flooded with information that doesn't concern you, causing productivity and output to suffer. Once you have a hierarchy in place, you can implement a powerful communication tool.
3. Introduce an easy-to-use communication tool.
To improve your team's communication, you need to provide them with a communication platform that is easy to use and boasts numerous features that will make collaboration a breeze. Probably the most cost-effective solution for growth-oriented businesses is to implement a VoIP phone system, which brings various digital features to your in-house and remote teams.
It's important to research and compare VoIP providers to find a modern business phone system that enables remote work and communication efficiency through videoconferencing, collaboration tools, mobile apps and optimization, low-cost calls from anywhere, and more. Most importantly, the onboarding process for your VoIP system should be easy and straightforward so you don't waste time on lengthy employee training.
4. Help employees develop communication skills.
A good communication system will make your employees' lives easier, but only if they know how to maximize the tool's potential and use all its features. It's also important that your team members further develop and improve their own communication skills to make all internal communication more efficient and effective.
This requires comprehensive communication training. You can leverage innovative technologies such as artificial intelligence (AI) to improve the training process, or you can organize internal workshops that focus on effective communication and collaboration in a digital workplace. As their leader, you need to monitor this process and take a personalized approach to your employees' training and development.
5. Monitor performance and adapt as needed.
Communication in the digital realm is always changing and evolving, which is why you need to constantly monitor the flow and exchange of information to identify pain points and areas where improvement is needed. When trying to improve team communication, it is imperative to stay flexible and use the built-in analytics tools in your VoIP and team management software to collect valuable information. You can use this data to craft detailed reports and identify the best ways to improve collaboration and communication in the long term.
Wrapping Up
Effective and efficient communication in a remote team is imperative for business growth and development. Use these tips and solutions to improve team communication and collaboration, implement new solutions and tools, and help your employees develop their communication skills quickly.
Emma Worden is a digital marketer and blogger from Sydney. After getting a marketing degree, she started working with Australian startups on business and marketing development. Worden writes for many industry-related online publications and is an executive editor at Bizzmark Blog and a guest lecturer at Melbourne University. Interested in marketing, startups and the latest business trends? Follow her on Twitter.