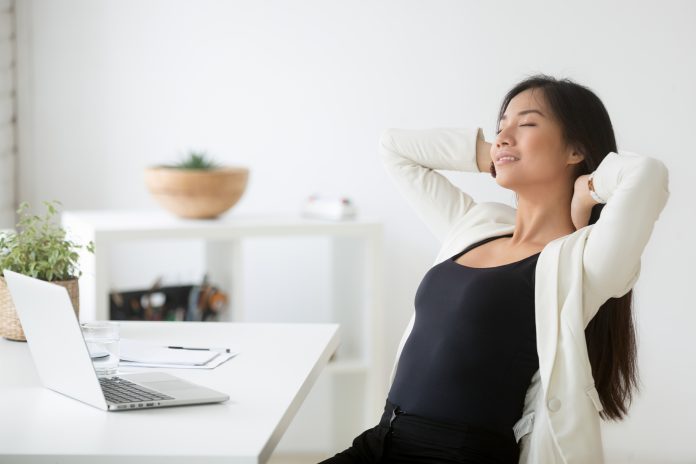 Remote work presents a new set of challenges for employees. There are issues with communication, and working remotely can increase loneliness. If these challenges aren't handled correctly, they can affect employee well-being.
More workers are going remote in the wake of the pandemic, so having an effective employee wellness program is more important than ever. A good employee wellness program helps remote teams deal with the stress and loneliness that remote work can cause. Also, it gives them the tools and training they need to work efficiently. A good employee wellness program is beneficial for both the employee and the organization.
1. Offer counseling services
The importance of looking after your mental health is widely recognized, but organizations often overlook it. When you're sharing the same office space as your colleagues, that lack of a formal support framework is less of an issue. You get the chance to meet your colleagues face to face every day after all.
With more employees working remotely, ensuring your employee wellness is more important than ever. According to Gallop, 62 percent of Americans have worked remotely at some point. So the move to remote work has affected a significant proportion of the workforce.
Source: Gallop
The solution organizations can offer to this shift is counseling services. A good counseling service can improve general well-being and keeps the employee engaged in their work.
A case study by Counselling Connection found cognitive behavioral therapy (CBT) worked well for workers. CBT is a process where distressing thoughts are identified, questioned, and challenged if found to be problematic. The result was a decrease in anxiety and depression for the struggling employee.
In addition to offering counseling services, you can create a content repository that employees can reference when experiencing burnout, loneliness, anxiety, depression, and other common emotional related. Talkspace's depression assessment is a great place to start.
2. Host enjoyable virtual gatherings
Sometimes, all that's missing in a remote worker's life is socialization. Buffer found 20 percent of remote workers struggle with loneliness. A great solution to this is virtual gatherings.
A Harvard Business Review case study found hosting virtual interactions for remote employees was invaluable for relationship building and innovation. It also helped with building networks and employee collaboration.
3. Strive to make the experience as unique as possible
The problem with a lot of employee wellness programs is they are too general. For the wellness program to be effective, it has to be personalized for each employee. So the solution is to tailor the program to the employee. Some employees need access to healthy foods and exercise programs, while others need counseling programs that work for them.
Through case studies, Corporate Wellness Magazine found personalizing well-being programs had many benefits. These benefits included better engagement and motivation from employees. Also, personalized programs gave employees better knowledge of their well-being. These kinds of programs also get better results for the organization.
4. Establish a virtual social environment
Occasional virtual gatherings have many benefits, but virtual social environments give remote teams more access to socialization. Casual office conversations can be somewhat replicated by social channels on instant messaging platforms like WhatsApp. You can supplement this with regular webchats.
Igloo Software found instant messaging for remote workers helped combat loneliness and helped them feel connected to their colleagues. Having informal conversions also makes work communication easier. But they also found it's important remote workers don't feel obligated to participate in the virtual social environment if they don't want to.
5. Provide the tools and training that are required
One challenge remote employees face is not having the right tools and training to perform their job safely and effectively. In the office, employees usually have ergonomic chairs to prevent pain and stains. For example, they can easily communicate with colleagues and meet with clients in person.
Working remotely means a lot of this is taken away. But organizations can provide remote teams with tools and training to compensate for this.