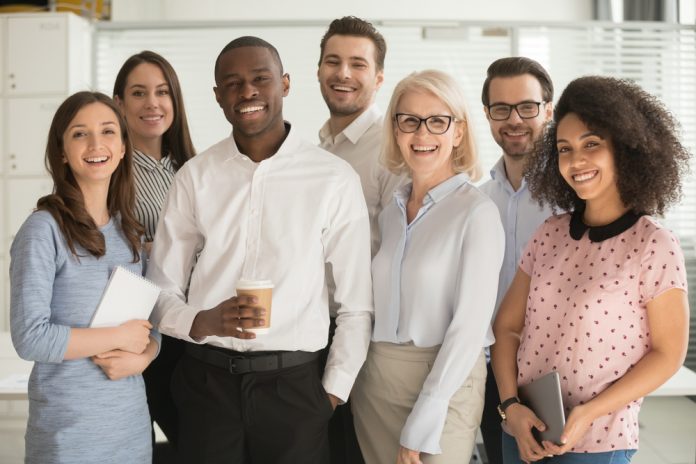 The process of change is daunting. In today's fast-paced world, the difference between success and failure lies in a company's ability to adapt. Gartner reports that a typical company today undergoes five significant organization-wide changes, on average, in three years.
Yet 50 percent of these change initiatives fail, and only 34 percent are successful! Running a business demands fluidity and requires leaders to embrace change and take calculated risks.
Change: a constant in business
Organizational change management has been a critical part of the business landscape since the mid-2000s. For the past 15 years, business models have been on the chopping block as different technologies gained precedence and new markets and talent pools emerged faster than ever.
Besides, capital flows and investor inclination are less predictable than in the 1990s. Companies have had to adopt sophisticated practices to beat these odds — in other words, change efficiently and successfully.
But, what is change management?
Simply put, it refers to the process of planning, deploying, and ensuring changes in an organization. Some examples include the implementation of new technology, shifts in the organizational hierarchy, and adjustments to existing processes.
Change leadership is a people-focused, proactive approach to change management that envisions change initiatives to bolster organizational growth. Change leaders should be able to execute the strategy correctly.
For instance, Apple's iPhone, Tesla's electric vehicles, and Microsoft's Office suite have transformed user experience in this digital day and age. But they also have something else in common; they all pivoted under the guidance of future-ready change leaders.
At its core, change leadership requires being agile and responsive to the changing business needs and understanding common change barriers.
How can one become a successful change leader?
It is human nature for us to resist change. Acceptance does not come easy. Unfortunately, the world has been taken for a ride far too many times in the past few years, the most recent being because of the pandemic.
The way companies moved their operations and workforce remotely is commendable. However, this transition was successful due to effective leadership — despite the road bumps. So, what does it take to be a strong change leader? These three traits:
1. Communication
How you communicate with others in the organization and your team defines how good you are as a change leader. You should be able to impart information, gather feedback and give your own opinions clearly and transparently. That is what your employees want from you.
Constantly communicate the WHY behind the change, and share what will change and its impact. Open and honest communication helps the change leader gain the group's trust, enabling a seamless transformation.
2. Dedication
A decisive change leader must be committed to change and maintain complete control over the transition. If they cannot identify and focus on priorities, it will negatively impact the change process. Therefore, the chances of failure are extremely high.
3. Collaboration
An organization can change successfully only when all its employees are on the same page. Without collaboration, there would not be any plan to execute. Plus, being a part of the process gives everyone a sense of pride and motivates them. Collaboration is necessary for change management as it strengthens the workforce's commitment to transformation.
How to lead the employees through change
While formal change processes are essential, many leaders often ignore the critical aspect of change management, i.e., human beings.
What is essential to understand here is that no matter how rapidly-moving a change initiative is, people need time to adapt to change, and not everyone will embrace change the same way. Some may respond to it positively, while others could play hardball for a while.
Either way, the senior management needs to lead the employees through change, and they can do so by doing the following:
1. Start at the top
Before you put plans in place to engage employees at every level, it is important to align a group of dedicated executives at the top who are supported by the CEO. Do not take this alignment for granted. Otherwise, you will face many obstacles while implementing it.
Get all the senior executives on the same page. Gather them all at an off-site or have a series of roundtable discussions online. Make them do individual presentations to see how they think the company should head to achieve rapid growth.
Based on your findings, list the first concrete steps to develop a case for change that the top management can agree on.
2. Take multiple approaches to change.
Efficient change leaders are always willing to diversify when choosing channels to adapt to a situation effectively. They take help from others, delegating the task to lead the team to the finish line and help them embrace change positively.
Change leaders often influence others to get on board and use many motivational tools to accomplish the job. For example, Netflix does not believe in micromanagement and instead takes a result-oriented approach.
The popular streaming service motivates its employees with perks such as flexible work schedules, unlimited PTO, and other benefits.
3. Involve mid-level and frontline professionals
Sure, it is essential to start at the top but not involving the other levels in an organization to implement change is a recipe for disaster.
The thing is, frontline employees, have rich knowledge about where potential glitches may occur, which technical issues need to be addressed, and how their employees are less likely to embrace the changes.
Without their input, you can keep unnecessary headaches at bay. For instance, when IBM recognized the need for change in 2003 regarding its cultural initiatives, it set up a microsite called "values jam" for 72 hours, where employees could post their suggestions, grievances, and concerns.
This allowed the IBM leaders to implement necessary cultural changes based on the opinions they received from the grassroots level.
4. Leverage structural impediments
You must always be present to make decisions that your subordinates cannot. There will always be roadblocks for your team, including dependencies on other teams' work, reliance on an external vendor for information or support, and so on.
To ensure that change is accepted wholeheartedly in the company, you must create an environment that does not delay important decisions but enjoys innovation and continuous improvement. In a nutshell, make sure you have the necessary interactions to give the support and help your employees need.
Of course, if your team has the technical experience and clarity on business goals, the best thing a manager can do is take a step back and let them do their job.
Wrapping it up
The purpose of change management is to deploy strategies for carrying out change, controlling change, and helping employees adapt to it. Without doing things differently, your organization is more likely to stagnate and fail in the long run.
Leading organizational change requires reinforcement of employee behaviors and skills; strong change leaders help everyone see how far they have come and inspire them to stay on course — without hampering their ability to turn around work effectively.