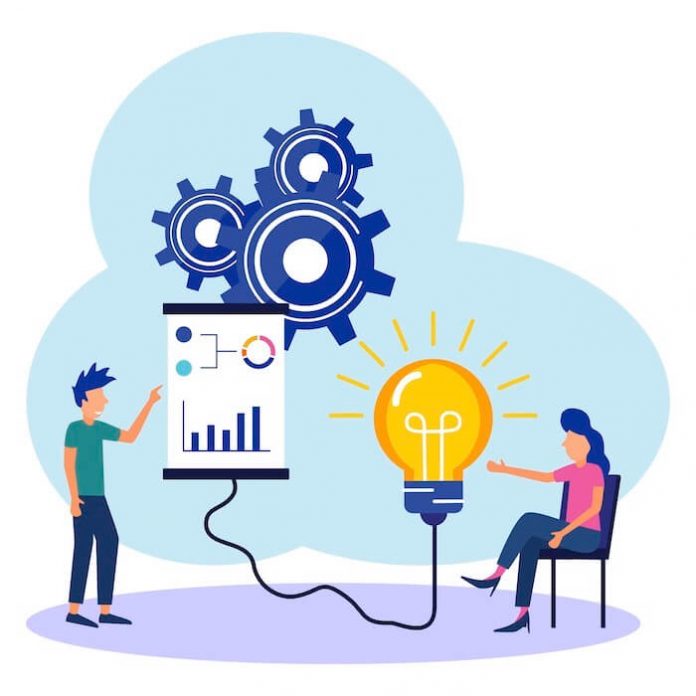 We've all seen the headlines about the Great Resignation and people leaving jobs in droves—the talent shortage is at a 10-year high and growing. This is causing a perfect storm: exorbitant demand coupled with a shrinking talent pool. In the tech sector alone, it's predicted that the gap between qualified cybersecurity professionals and unfilled positions soon will reach 1.8 million. So what do we do about it?
Compensation and benefits are and will remain an important part of attracting and retaining talent, but that's not enough. Employees are seeking learning and development (L&D) opportunities; rapid career growth; and a company that embraces Diversity, Equity, and Inclusion (DEI).
When we dig further, the opportunity to continuously learn and develop new skills has emerged as a common goal between organizations and current/future employees. As HR leaders, our focus should be on employee success by narrowing in on strategies to attract and retain top talent. That means providing every employee with opportunities to learn, grow, build confidence, and put new skills to work.
Building and nurturing a diverse and high-performing workforce begins with committing to comprehensive training—not just once a year or sporadically, but as part of an organizational mission. The promise of learning must be available beyond the recruiting phase to form a cornerstone of the employee journey from day one.
Training and development programs enable candidates to expand their knowledge, creating a more productive and happier workforce. In a recent LinkedIn survey, 94 percent of employees said they would stay at a company longer with investment in their learning and development. Furthermore, budgets for L&D increased by 57 percent over the last year, and these teams are starting to have a bigger stake in business outcomes. As workplaces drive this transformation, to embed learning into the workflow, we expect three key trends in 2022.
Upskilling and Reskilling to Meet Future Demand
With rapid digital transformation, organizations are leaning into reskilling and upskilling employees to leverage existing skills, train on new techniques, and embrace emerging digital processes and tools. Automation means some roles will become obsolete, bringing opportunities for people-centric positions, such as artificial intelligence (AI) professionals, that will shape future enterprises.
Mobile and Microlearning 
As the remote and hybrid workforce continues in the year ahead, mobile learning opportunities will remain at the forefront. To streamline learning—and reach employees where they are—L&D teams will focus on building mobile content strategies. This is where microlearning comes in. Breaking training into bite-sized chunks of less than 5 minutes helps boost knowledge retention by 80 percent. Adding gamification into the training also can increase employee morale and engagement rates.
L&D Carves a Greater Path Toward the C-Suite
Learning and development teams will play an essential role in the year ahead and beyond. Along with tailoring upskilling and reskilling opportunities and training programs, L&D teams will be at the forefront of building organizational resilience and employer brand awareness. In 2021, L&D secured a long-term, elevated role within organizations, with 64 percent agreeing that the function shifted from a "nice to have" to a "need to have." As training opportunities develop, so will the role of L&D teams as they adapt, strategize, and move enterprises forward.
Ultimately, employees are people, so training programs must appeal to our innate human instincts and needs. Taking this into consideration, there are four critical attributes for building training programs for the future workforce:
Discover possibilities: Encourage employees to reflect and step out of their comfort zones to discover their true capabilities.
Spark curiosity: Create programs that enable employees to engage with a larger community of peers with diverse backgrounds. Develop an ecosystem for mutual exchange, understanding, and respect, helping everyone learn from others' experience and expertise.
Unleash potential: Allow employees to collaborate with colleagues across technology, sales, marketing, finance, HR, and other areas, from strategic to operational.
Self-transformation: Empower employees to take risks and contribute significantly to the company's future. Give them a chance to lead by example and foster a culture of innovation and change across the organization.
Training to close skills gaps is becoming increasingly necessary for enterprises looking to stay competitive and grow in 2022, and beyond. With L&D teams gaining a greater stake in business outcomes, the new world of work revolves around enabling people to thrive, innovate, and lead by providing meaningful opportunities to advance and grow within the organization. Enterprises that invest in their people will benefit from a talent pool that is engaged, knowledgeable, and productive—and that is a win all around.