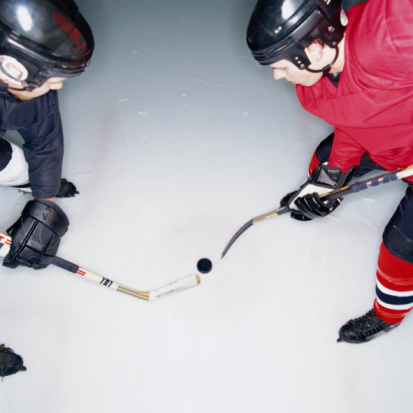 In the second of three posts, Training 2012 Conference & Expo speaker Dick Handshaw talks about establishing your position as a strategic partner.
Jim and Dana Robinsons begin their chapter on "Proactively Identifying Performance Consulting Opportunities" in the Second Edition of their book Performance Consulting with a quote from Wayne Gretzky. It reads, "I skate to where the puck is going to be, not to where it has been." That's the best answer I can think of for the question posed by my title.
Now let's think about what that means to people who have to provide learning solutions every day, on a budget, on a schedule. It means we have to pay more attention to developing relationships. We want to be brought to the table earlier and we want to participate on a strategic level. That means we will do far better if we seek to understand our client's business, including his or her pains and opportunities, before a specific initiative or project arises. Building trust among individuals takes time, especially when there are risks at stake. That's why relationship building is so important. It's not something you can put on a project schedule or assign a convenient due date. It's an investment you make over time and it does pay off. In their book, the Robinsons go on to state that the purpose of the proactive discussion is "to deepen your knowledge of your client's business and to strengthen your relationship with your client. But you also have your antennae up to identify opportunities where you might add value when you have not been asked to be part of the project. "
Mastering this simple skill alone will resolve most of the complaints I hear from people about being seen strictly as an order taker and having to use valuable corporate money and time developing learning solutions they know will add little value. Beginning a methodical process of Proactive Performance Consulting will position you to be invited into opportunities earlier in the process. It will also give you access to information you probably haven't had in the past. Lastly, you will have a greater and more informed voice in identifying solutions to problems, whether they are learning interventions or other types of interventions.
Now about that simple skill; it really is easy, enjoyable, and interesting. Watch the Proactive Consulting Interview video at www.dhandshaw.com. Just click on the Resources tab. You will see a 13 minute video role play showing one possible way to conduct this interview. Look for the eight principles for conducting a Proactive Interview while you're on the Resources list.
Attend Dick's session at the Training 2012 Conference & Expo, and learn where to find sample videos on how to conduct a reframing meeting any time you need to see them.

About Dick Handshaw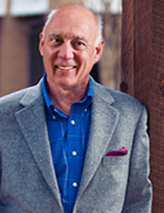 Dick Handshaw, President at Handshaw, Inc., is a consultant, speaker, and champion for real innovation and quality in instructional design. He is a pioneer in the field, with more than 30 years of experience as a learning and performance improvement professional and entrepreneur. Dick has served as a consultant for many organizations to help them establish a results-oriented learning strategy, methodology, and practice. Dick is a respected thought leader and has presented at various international conferences such as American Society for Training and Development (ASTD) and International Society for Performance Improvement (ISPI).
Handshaw, Inc. is a learning services firm which offers a unique set of capabilities beginning with a commitment to sound instructional design and includes custom content development, e-learning, consulting, and technology services which are focused on achieving improved business results. Handshaw, Inc. was founded in 1985 and is a privately-held company based in Charlotte, NC. You can connect with Dick at http://dhandshaw.com or on Twitter at @DickHandshaw.