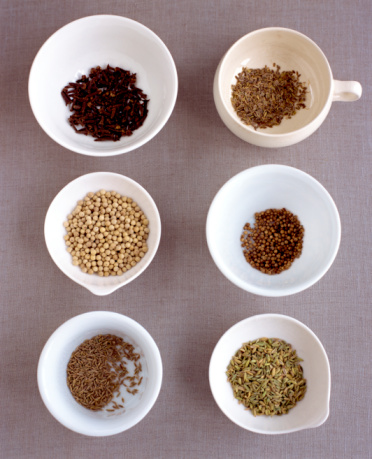 Training 2012 Conference & Expo speaker John Castaldi shares the lessons from school we forgot to bring with us.
As we transition from instructor-led training to self-paced elearning, we've forgotten two vital principles—structure and social rewards. Somehow, these important components for learning were, literally, left in the classroom.
I recall a conversation with a training colleague in India. I asked her which is more important—a library or a school. Her answer: school. Her rational: a library only contains books, the source of most learning, but schools provide books with structure and support. In the adult learning world, we have launched millions of elearning programs, but that is comparable to building millions of libraries and expecting everyone to learn. Libraries do contain enough knowledge for one to reach PhD levels, so why aren't folks flooding this available resource? For the average learner, libraries lack the structure that a school provides.
Libraries ("no talking please," "no cell phones") also lack the social interaction that learners need to facilitate the learning process. Much of our elearning today suffers from this same lost ingredient – a lack of interaction with other learners. Perhaps social learning provides the missing ingredient.
When I refer to the importance of structure, it is not solely the class schedule that a school provides. Structure also refers to the sequential learning process that includes practice and feedback. And while practice may not be critical when learning basic knowledge, practice and feedback are especially critical when learning skills, defined as applied knowledge. In other words, basic elearning provides the "what" component; but sometimes misses the "how". When someone does not get this point, I ask two questions:
• Do you know how to ride a bicycle?
• How did you learn?
You did not learn by page-turning through the "manual" that came with your unassembled bike. You learned through trial and error, practice and feedback. If like most adults you recall falling off a bike, you will remember the immediate if negative "feedback". And yes, coaching should be added here. We learn skills by trial, error, adjustments and practice.
To learn more about elearning resources structures and social rewards, join John's session "From Zero to Global in 90 Days" Monday morning at the Training2012 Conference in Atlanta. You will also learning strategies and tactics for successful elearning deployment.

About John Castaldi

As a learning professional with over 15 years of experience, John drives professional development through high impact design and dynamic delivery with measurable results. He recently implemented an employee development function for a high-tech company's technical support division. He earlier contributed as a senior trainer in the HR training group.
His expertise spans leadership, management and employee development. A recent success was a rapid elearning deployment by building a virtual team of subject matter experts. John has also conducted management workshops throughout the US and in seven other countries.
Earlier, John served as global curriculum manager, driving learning programs for a Silicon Valley hardware manufacturer.  He started his training profession as training manager for a Hong Kong-based logistics company.
After completing his MBA, John consulted in business process improvement projects, where he implemented a company-first service tracking system and conducted over forty quality team workshops. John has written articles and delivered papers at international training conferences.
He lives in the San Francisco Bay Area with his wife, and enjoys traveling and bike riding.  Connect with John on Twitter at @johncastaldi or on LinkedIn at http://linkedin.com/in/johncastaldi.