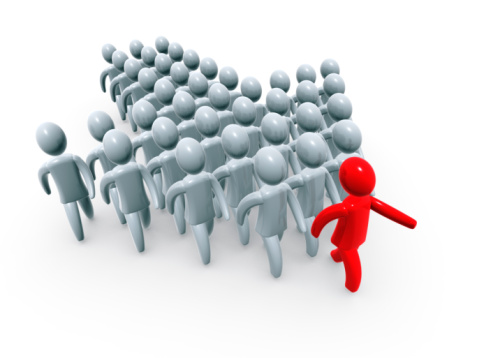 In the first of three posts, Training 2012 Conference & Expo speaker Dick Handshaw talks about the transition from "order taker" to "strategic partner." Check back for posts two and three February 1st and 3rd. 
I spend a lot of my time talking to people who are actually out there in training departments, keeping up with requests, and keeping the people in their organizations trained. For the most part they don't complain a lot. If you ask them what bothers them most about their jobs, they will tell you they don't like being order takers. So you might ask, if not order taker, what do they want to be? The answer would most often be a strategic business partner.
When I ask people why they are in this predicament, they reply with one of two things. Many of them may say they lack the skills to be a performance consultant along with all the other things they have to do in their jobs. Most of them would say they just don't feel like it's appropriate for them to be talking directly to the head of a line of business, or even if they do, they don't feel it's their place to tell them what to do. The first problem might not be that hard to resolve. The training they need is neither long nor difficult. The initial training should be followed with plenty of practice and feedback and some on-the-job coaching. The second problem is a little more difficult.
I'd like to take this opportunity to speak directly to those of you who find yourself in this situation. Even if you build the skills, it will be difficult for trainers to act as strategic business partners if the culture, meaning your manager, won't support an environment where consulting is accepted, encouraged, and rewarded. Don't be too hard on your manager though if he or she doesn't want to jump right in and support you. The transition will be time-consuming and there is definitely some risk involved. You can save your manager a little angst by starting out slowly and working with one key client who is likely to support you and work with you. Once you have a success or two to which you can refer, you can begin to roll the process out further.
Let me warn you of two pitfalls. Performance consulting is not offering your opinions to your clients and hoping they will take up your ideas. Performance consulting is asking the right questions, so your client will discover the correct solutions with you. And finally, avoid putting the title "Performance Consultant" on your business card, at least right away. Advertising the fact that you are a consultant doesn't get the job done nearly as effectively as acting like one.
Attend Dick's session at the Training 2012 Conference & Expo, and learn how to:
Begin a process to help your clients see you as a business partner and less as an order taker.
Have a list of eight proven principles to help you reframe a training request into a total performance solution.

About Dick Handshaw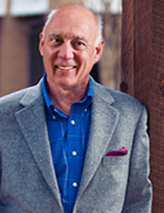 Dick Handshaw, President at Handshaw, Inc., is a consultant, speaker, and champion for real innovation and quality in instructional design. He is a pioneer in the field, with more than 30 years of experience as a learning and performance improvement professional and entrepreneur. Dick has served as a consultant for many organizations to help them establish a results-oriented learning strategy, methodology, and practice. Dick is a respected thought leader and has presented at various international conferences such as American Society for Training and Development (ASTD) and International Society for Performance Improvement (ISPI).
Handshaw, Inc. is a learning services firm which offers a unique set of capabilities beginning with a commitment to sound instructional design and includes custom content development, e-learning, consulting, and technology services which are focused on achieving improved business results. Handshaw, Inc. was founded in 1985 and is a privately-held company based in Charlotte, NC. You can connect with Dick at http://dhandshaw.com or on Twitter at @DickHandshaw.