Conference Highlight: Thinking about Mobile Learning?
Posted: January 17, 2012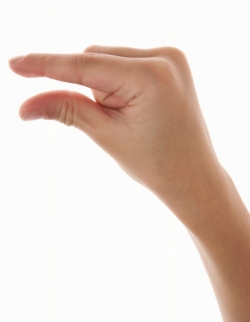 Training 2012 Conference & Expo speaker Scott McCormick explains the first thing you need to know about building your own mobile learning campaign:
If you are charged with implementing mobile learning in 2012 for your enterprise, consider this guidance: Think small. Yes, there is a school of thought to "jump into the deep end" on any initiative but not only do you learn a lot in a hurry when you do that, you can also drown. Your initial mobile learning effort does not have to be a full-blown, multi-faceted dedicated app that utilizes the accelerometer and the camera to create an mLearning extravaganza!
Think small. It makes more sense on many levels to start small and develop a deliverable that you can keep your arms around. Remember you are most likely blazing new trails in areas such as instructional design, interface design, programming, security and testing – just to name a few. Mobile learning is going to cause you to think differently in all of these areas and more. You are going to make mistakes. I said that correctly – you WILL make mistakes. You are better served making those mistakes on a small scale and solving your problems quickly and efficiently.
How do you implement mobile learning on a small scale? First, identify some existing content in your training assets that has a high degree of applicability to mobile delivery. It could be an enterprise-wide best practices checklist, for instance. Or, just one category of a larger training module. You most likely have some information that your audience wants to be able to access anytime, anywhere.
When you think small, think prototype. Build an application that is small in scope. This will help limit your development time, your budget and the amount of hair you pull out.
Then, decide on what type of mobile delivery you are going to undertake and to what mobile devices. Will it be a dedicated mobile learning app or a mobile web application? Are the audience devices ones that they already own or is the company going to provide them? There are many choices out there in the world of mobile devices and you'll want to reach the best decision for your needs on a small scale. That way you won't have to explain to upper management a year from now why you have 100 Xooms that aren't being utilized by the sales force as planned.
In your first mLearning effort, you will have a host of stakeholders looking over your shoulder ready to point out missteps and bad decisions. When you think small, you can greatly increase your probability of success and effectively evangelize the power of mobile learning to your organization.
"Think small" is one of the major principles that will be shared in the presentation, "Ten Questions You Need to Ask Before You Adopt Mobile Learning," Session MLE01, that will be held Tuesday, Feb. 14 at 8 am. Come highly caffeinated and reminders about Valentines Day will be provided. Other principles that will be stressed are:
1.     The importance of mobile learning analytics
2.     How to appease stakeholders
3.     How to get "mobile smart"
Click here to learn more about the Training 2012 Conference & Expo.
About Scott McCormick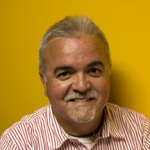 Scott McCormick is a partner at Float Mobile Learning, a respected leader in mobile learning strategy, development and thought leadership. Scott has been involved at every level of eLearning and mLearning implementation including strategy, change management, creative/conceptualization, development, security, quality assurance and deployment. Scott is currently in charge of client relationships to global leaders in broad-based health care, construction and mining equipment, and insurance, and is also instrumental in building new business and contributing to the thought leadership efforts for Float.
Throughout 2010 and 2011, Scott was a speaker at several conferences at the national and local level. These appearances included mLearnCon 2010 (San Diego) and 2011 (San Jose), DevLearn 2010 (San Francisco), Learning 3.0 2011 (Chicago) and ASTD St. Louis and Heart of Illinois Chapter seminars.
You can learn more about Scott and Float Mobile Learning on their blog: www.floatlearning.com/blog/.