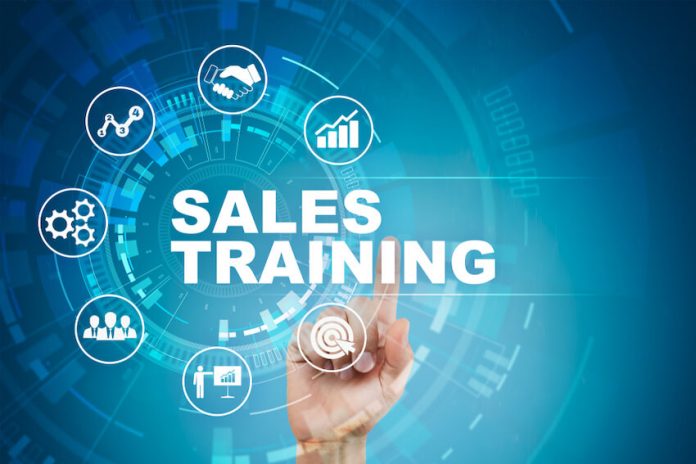 Sales development representative (SDR) training is an area that unfortunately most companies struggle with. Whether they under-invest or invest in the wrong ways, few organizations have built a truly productive SDR training and development program.
As a result, sales representative churn has hit an all-time high, with 44 percent of Millennial salespeople stating they plan to leave their job within two years. At the same time, the number of sales roles advertised has steadily increased, with a rise of 65 percent between 2020 and 2021. This has meant many organizations are behind on their sales goals, largely due to the shortage of top-of-the-funnel sales interest and talent.
There is a direct correlation between SDR training and SDR performance, both in the short and long term. This is especially true if the salesforce consists of young talent, such as graduates, who have little or no sales experience. Investing in training will ensure they approach conversations in the right way, handle objections skillfully, and navigate organizations effectively to reach the decision-maker.
However, investing in lecture-style SDR training, where an ex-SDR is hired to speak for a few hours to a room of absent-minded SDRs, is certainly not correlated with an increase in performance. Instead, businesses should be offering practical, interactive SDR training that relies on workshopping and exercises to ensure representatives can implement the concepts they're learning in real time.
Many sales leaders stop training their representatives after onboarding because they don't see the value in it or perhaps, they have seen it fail in the past. This is often because they haven't devoted the necessary amount of time to train representatives. It may seem costly to take representatives off the phone and place them into training sessions; however, it will be beneficial in the long term for business revenue if sales representatives are well trained and better at their roles.
Getting a Return on Technology Spending
The sales world used to be all about the rolodex. Representatives would be expected to leverage their networks or hit the road to generate interest. Nowadays, representatives are expected to work across multiple systems and leverage multiple technologies to execute their daily activities.
This is a good thing. Technologies such as sales enablement platforms, contact databases, and customer relationship management systems (CRMs) were created to make sales teams more effective. Having an appropriate sales tech stack and ability to use it to its maximum potential can be the key to optimizing business revenue. If sales representatives are to optimize their selling time, having an intelligent tech stack at their disposal is vital to maximizing efficiency.
Unfortunately, we've found many SDRs aren't properly trained on how to use their company's technology stack. This translates into lower productivity and wastes technology spend. Investing in SDR training that emphasizes both soft and hard skills is critical to ensuring teams know how to use the tools at their disposal.
Lower Turnover
Many companies are worried about SDR turnover. Much of this concern can be attributed to the rise in flexible working. With hybrid working, many people have suffered from a lack of contact with their employer, with 52 percent of employees reporting they did not receive any training during the height of the pandemic.
Salespeople want to know the company is invested in them and their development. However, few organizations have a training and development plan in place to retain top sales talent. Research shows that 45 percent of employees would be more likely to stay with their current employer if they offered more skills development and training opportunities. Amid the current sales labor shortage, continuous training and mentorship programs are key to developing and retaining a successful sales team as salespeople who feel valued are more likely to stay with a company.
One-to-one coaching is a great way to personalize training. Looking at the needs of each individual representative rather than taking a blanket approach allows for better individual results. Leaders also should be responsible for developing a training plan that empowers their representatives and creates buy-in.
To create a successful team of SDRs capable of growing a businesses, long-term and continual sales training is paramount. Currently, few sales teams have a truly productive SDR training and development plan. Seeking the aid of specialist sales trainers can transform any sales team into high-performing SDRs.