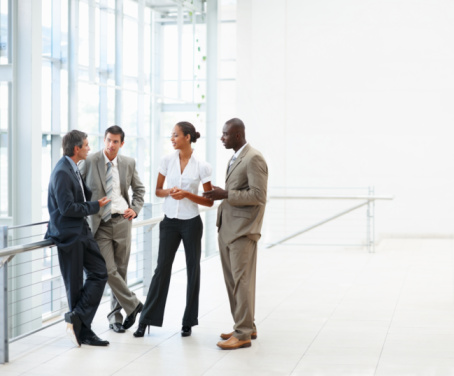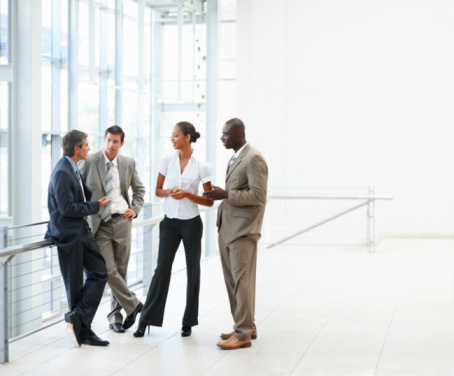 To see more discussions and connect with the Training community, click here to join the Training LinkedIn Group. Thanks to all who contributed to this discussion!
Question:
I am curious to know what types of learning systems people use (i.e. DDI, etc). Why are they effective? Which have good experiential activities? Which have a positive reputation?
Answer:
As a bit of background, I work for a service company, small to mid-sized, with about 2,000 employees across the United States. We manage apartment homes in approx. 12 major metros mainly in the Sunbelt. 
We are using PeopleAnswers to access our candidates pre-application. They are given a personality questionaire that takes their own characteristics/work styles and then are then compared to our highest achievers and ranked against those achievers' characteristics/work style. We are especially beginning to focus on cultural fit. 
We use Halogen as our on-going performance appraisal software and introduced this three years ago. It has made a substantial difference in guaranteeing appraisals are completed and completed so in a more fair and accurate way. I personally like Halogen for it's ability to catalog on-going achievements throughout the year so you have it for your next review. I also like that it's all online and can be brought up to look over year after year. 
For our LMS, we have been with Learn.com/Taleo for about four years and were/are extremely dissatisfied. With the acquisition, the platform has actually decreased in usefulness and constantly changes to fit the new company's needs (I would assume to be more like Taleo now), not the clients (us). The UI has actually gotten more complicated, less user-friendly on the back-end, and the user's UI must be re-worked on our end with their every upgrape. To say that we have been disappointed wouldn't even scratch the surface. Horrified probably describes it better. 
So, we began the quest for a new LMS or performance platform to integrate with Halogen. We looked at Halogen's new LMS platform, but decided it was not as user-friendly for our associate customers as we would have liked. It also wasn't as robust as we needed because it is in its infancy; we will be implementing multiple learning plans by associate position and needed the ability to add in social learning when we are ready. In addition, we wanted to provide credits (like you would do to maintain a professional/industry certification) to maintain our company-created certifications after the majority of the work is completed at certain learning plan levels. 
So, after an incredible amount of due diligence, we have selected SuccessFactors (just joined with Plateau) as our new LMS provider. We begin the implementation this week! From what we have seen, we are excited to move forward with this company. 
I hope you find this helpful!
Answer:
When you say "learning systems" are you refering to an LMS or courses? Are you looking for online or instructor-led.
In one of my jobs I was certified as a DDI instructor and for another job Zenger Miller (now called Achieve Global). Both had good interpersonal skills courses that use a experiential behavior modeling approach. Here is a link to an abstract of research on effectiveness of the method. http://psycnet.apa.org/journals/apl/90/4/692/
Answer:
We'll be transitioning to Saba this Spring.
Answer:
350 EEs in 30 locations from Reno area to San Francisco. All Instructor-led…all by me and me only in between two other jobs I do. Regonal training as much as possible. I keep everything participant-centered based on elements from Bob Pike's Boot Camp. 
Best experiences are group activites with different departments interacting with each other. they get a better feel for what different departments do and how they do it. I'm there to lead and answer questions, keep them headed in the right direction. 
Works great but have some challenges as well. Need more participation from top executives so they can reinforce knowledge factor and implementation from the top. its not happening in all departments yet.
Answer:
Here is a survey on how you use both text and audio in your design approaches for eLearning – with the gaol to identify the approaches that are considered the most effective. The summary of the results are available for your review as soon as you complete the survey – so you can see if others agreed with you. The survey on Effective Approaches for e-Learning is at http://tinyurl.com/2apho2g.
Answer:
Very interesting survey and I could see the various approaches distinctly defined onto. Thanks for sharing!
Answer:
Reg LMS, we are using Saba and we have done lot of customisations on the top of that. This is a major help with end to end learning management done in terms of handling ILT and online learning. We do have evaluations handled throught this and some third party assessments/courses integrated with. Pls share your experiences on SuccessFactors.
Answer:
I only use what I have designed or re-designed, and my approach is an Accelerated Learning one with the emphasis on what accelerates or deepens learning, not telling or talking. Have a look at www.acceleratedlearning.info or at the professional organization's website, www.ialearn.org for more info on Accelerated Learning (now called Accelerative Learning to distinguish from those do 2 semesters in 1 at universities). I also have a newsletter that some of you might be interested in. The next five issues will focus on the AL Cycle, a great design template and how it is used in the five phases. If you want to receive it, send me an email at gail@delphin-international.com!
Answer:
Thanks for sharing the survey. I find Ruth Clark's work on the topic of audio and visual components very useful and research based. Here is one example.  http://www.clarktraining.com/content/articles/newISD.pdf
Answer:
Thanks for completing the survey. Yes. Ruth Clark provided feedback and input for the survey. The examples are designed to contrast with the studies that Richard E, Mayer and his group has completed. More than anything the data makes for a good start for discussion. I have been working on a mobile version of the same, to see how things change when we have to design for small screens. I will be sharing the survey results at the Training 2012 conference, if anyone wants to throw in his/her opinion. There have been a number of really insightful comments entered in the past few days.