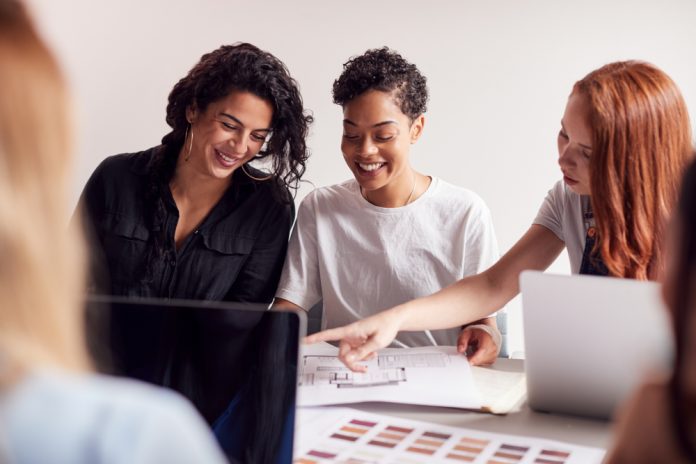 A sports team would never take the field without regularly practicing their playbooks, but many sales and go-to-market do exactly that. They have no playbooks to guide buyer and customer conversation.
Some teams default to the "heroic model," allowing individuals to rely on their experience to guide how they prospect, sell, or manage accounts. Others default to a third-party sales methodology that is not built organically for their team nor optimized to the needs of their buyers and customers.
Top-performing sales and go-to-market teams, however, think differently. They use Playbook-Based training to stay aligned with buyer expectations for deep personalization and to achieve higher performance.
Playbooks mean a shared way of managing your buyer and customer interactions. They are not prescriptive scripts but frameworks that guide buyer and customer conversations back to value.
In the current environment, every sale and go-to-market team needs to personalize to dozens of buyers across multiple buying roles in various markets around several business challenges or goals. Playbook-Based Training is the only way to meet this demand for buyer personalization and speak to each buyer about the goals and priorities most important to them.
Playbook-Based Training also presents an incredible opportunity for training departments to become strategic partners to their go-to-market teams, but only if they are willing to build new capabilities.
Here is how you can get started building a Playbook-Based Training program.
Acknowledge The Need for New Capabilities
Start with recognizing the team-based, ongoing nature of Playbook-Based Training is different from any other type of training. It is not like the event-driven, stand-alone training session. It is also not like self-paced training coursework involving sequential mastery of content.
As a training professional, your best anchor is the 70:20:10 Learning Framework, first developed by the Center for Creative Leadership. As we will see below, Playbook-Based Training creates a turnkey approach for training departments to support ongoing skills development in which individuals obtain 70 percent of their knowledge from job-related experiences, 20 percent from interactions with peers, and 10 percent from formal educational events.
Go-to-market playbooks as the foundation
Your first step in developing new capabilities is to sit with your frontline managers in sales, marketing, demand generation, and customer success to identify key go-to-market Plays that will raise their team's performance. There are more than three dozen Plays in a fully developed go-to-market Playbook, but each go-to-market team really can start with two or three.
Examples of Plays that can guide buyer and customer conversations toward value include:
Authentic prospecting plays that invite a value-added conversation
Discovery plays that surface a buyer or customer's goals, pains, and desired success
Qualification plays that use the "last 10 minutes" of each sale call to confirm buyer actions
Stakeholder call plays that help a buying group prioritize and build a business case
Sales to success play that keep buyer value forefront as a new customer transition to implementation
Developing and delivering Playbook-Based Training
Once you have identified key plays for each go-to-market team, there is a five-step, ongoing process to develop and deliver PlayBook-Based Training.
Write down the Plays – Training should the first partner with frontline managers and their senior team members to write down their Plays. Without written downplays, it is really "everyone for themselves," and back to the heroic model of buyer and customer interactions. By contrast, writing downplays it possible to capture and share the practices of your Top 20 percent of performers.
Commit to the three percent Rule – Go-to-market team members often feel too busy with their campaigns, prospecting, sales, or account work to commit to practicing their plays. Ask each go-to-market manager to commit one hour weekly out of a 40-hour work week to practice. This is just three percent of their team's time focused on improving their craft. Set the expectation that all top teams commit to practicing.
Team-Based Learning – Ask each go-to-manager to schedule an hour weekly or bi-weekly team-based learning session. This one-hour weekly can be used for formal education by introducing new Plays and for social learning between peers. A key focus of team-based learning is "sharing stories from the field," so each team member builds greater situational fluency from wins and lessons learned from their teammate's prospecting, sales, and account work.
Peer Skills Coaching – Ask each go-to-market manager to build paired peer coaching sessions into their team's calendars at least bi-weekly. Paired coaching creates a flexible structure for individual team members to build skills from job-related experiences. Paired coaching can draw on various formats, from document reviews (e.g., emails, sales decks, proposals), role plays, video call reviews, and deal or account strategy reviews.
Commit to Regular Playbook Refresh – Build a schedule for Plays to be updated every six months to incorporate new market developments, new product innovations, new content, and the team's learning directly from the field. Playbooks are not static documents but need to evolve for the team to stay situationally fluent in personalized engagement for each buyer.
A new type of training partnership
Playbooks supporting personalization deliver better revenue outcomes at each buyer and customer journey phase. They lead to more new opportunities, higher conversion rates to closed won, higher deal values, and quicker account expansion.
Many frontline managers in sales, marketing, demand generation, and customer success know they need to build skills and Plays to personalize to each buyer, so their teams can perform at a higher level.
They are often excited to participate in initial playbook development. However, they then struggle with ongoing implementation, training, and skills development in the face of pressure to hit revenue targets and all the associated deal and account work.
Training departments that embrace Playbook-Based Training can close this gap, take on a more strategic role, and make themselves a hero and best friend to their go-to-market teams.