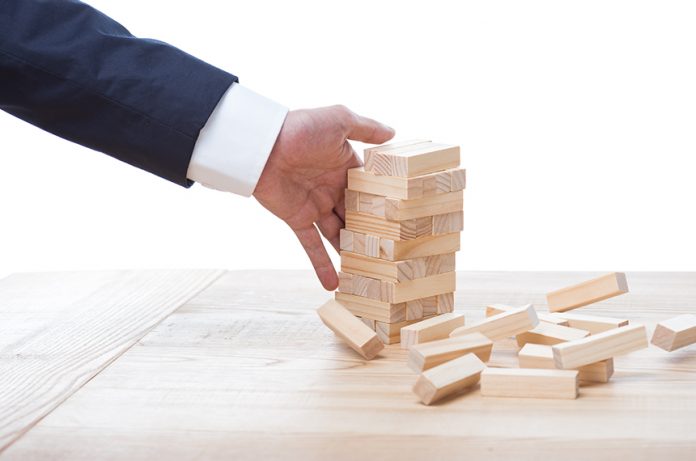 Innovative technology can be a game-changer for small businesses to remain competitive against big-box retailers. But it's not as simple as investing in new solutions and calling it a day! Whether you're onboarding new hires or long-term employees, training your staff to use new technologies in their day-to-day efforts can be challenging.
Luckily, whether you're working with a retail POS (point-of-sale) system, customer relationship management solution, or even new marketing tools, the best practices for introducing new technologies to your company remain largely the same.
In this guide, we'll discuss new technology training tips through the following points:
Challenges of Training Employees to Use New Tech
3 Tips to Avoid Training Stumbling Blocks

Invest in intuitive technology.
Create standardized procedures for using the new tech.
Engage team members in the training process.
RealHR Solutions' guide to workplace training
notes that "a proficient staff translates into greater productivity and efficiency, fewer mistakes, improved retention rates, and a competitive edge." This proficiency only happens if you train your employees to keep up with the latest changes at your company, including any new tech you implement.
With that in mind, let's dive into our discussion of employee technology training, kicking off this guide with a discussion of the challenges you might face.
Challenges of Training Employees to Use New Tech
Whenever you introduce new technology into your business, there are a few roadblocks that you might encounter. These include:
Employee resistance. Have you ever heard the phrase "If it's not broken, don't fix it"? Some of your employees may feel like your old technology and procedures worked well, at least from their perspective. So, they may see introducing new technology as unnecessary ad their workload that they're not enthusiastic about embracing.
Varying training curves. Whether due to tenure at your company or general technology literacy, there's likely a wide range of abilities when learning how to use your new technology. Some employees might understand how to use it quickly, while others may take time.
Rapid change and development. Whether due to innovations in your industry or software updates released by your tech provider, there's a decent chance that how you use new software solutions will evolve. This can be challenging for new employees who need to relearn how to use the keys.
Essentially, not only do you need to train employees to use your new software, but you also need to sell the importance of the tech to them, align your training with the needs of different individuals, and conduct ongoing refresher training as required.
3 Tips to Avoid Tech Training Challenges
When introducing new tech to your employees and training them to use it, your goal should be to achieve tech-literate employees while causing possible minor blowback and disruption. Consider the following three tips to do so.
Invest in intuitive technology.
It's much better if employees embrace new tech willingly and eagerly than if you try to force the change on them. The best way to secure employee buy-in is to ensure that the solution you invest in is helpful for employees and would genuinely improve their day-to-day efforts.
For ultimate employee usefulness, let's consider an example of what you should look for. Imagine that you operate a craft store that sells craft-related products and hosts crafting classes. Rain POS discusses what craft store owners might look for when investing in their primary store management solution— their point-of-sale software. This includes considerations such as ensuring the solution:
It is made for their type of store (in this case, craft stores). So, rather than investing in a general POS, the craft store owner should invest in a POS with craft store-specific features such as an online class calendar and registrations. These specific tools can empower employees to achieve more, such as listing and marketing classes online.
It is a robust tool to achieve multiple tasks rather than adding another solution to a lineup of disparate tech. So, rather than having one software for website management and one for in-store point-of-sale operations, the craft store would seek a POS that empowers them to create an eCommerce website. This can streamline the craft store's employees' experiences when using the solution, as they'll only need one tool.
It makes the most of automation when possible. Every task you can automate is one less task that employees need to spend time on. For the craft store, they might seek a POS that automatically syncs their eCommerce website and in-store inventory— so employees don't need to update the website by hand.
While this is a relatively specific retail example, the same considerations can be applied to many small businesses — from retail stores to service-based companies.
Create standardized procedures for using the new tech.
Once you've invested in valuable solutions for your nonprofit, ensure you have a clear, well-organized strategy for using that tech before rolling it out to your employees.
Your strategy will depend on the type of technology that you're implementing. But essentially, you'll want to define the ideal policies and procedures employees should use when interacting with your tech daily.
When creating your procedures, aim to answer the following questions:
When should employees interact with the new technology? For example, let's say you operate a boutique and are implementing new POS software. Employees will interact with your solution when checking out customers, adding new inventory, and researching lists to answer customer questions.
What steps should employees follow for each interaction listed in the previous question? For example, here is where you would list the steps of completing a transaction when a customer buys clothing from your boutique.
Are there any data-entry standards that employees should follow? For the boutique example, you might ask employees to collect customer information for loyalty programs.
How should employees problem-solve any tech issues that arise? Discuss when challenges should be addressed and to whom the employees should escalate concerns.
The goal of outlining these procedures is to set standardized expectations for each employee to follow. That way, you'll have a solid foundation for conveying when training employees and everyone will be held to the same standard.
Engage team members in the training process.
The last two tips should set a strong foundation for your employee technology training. You need to convey this information to engage employees in their training.
One way to do this is to create incentives for employees to complete their training successfully. For example, you could conduct team-wide training and, as an incentive, cater breakfast or lunch for all employees who join.
Another idea is to make the training process a competition or game. So, for example, the first three employees who complete their training and can successfully display that they know how to use your new technology could receive a reward, like a gift card to a local coffee shop.
Beyond these engagement strategies, one of the best ways to get employees invested in their training is to express how much you appreciate their willingness to embrace change. Sometimes a little gratitude can go a long way!
Conclusion
Training employees to use new technology can come with various challenges, from a general resistance to change to a wide variation in learning curves. However, that shouldn't hold you back from investing in technology that will benefit your company!
The tech foundation you set will play the most significant role in how successfully you can train employees to use it. By choosing the right software for your company and clearly outlining standardized procedures for using it, you'll drastically increase the likelihood that employees will embrace the new solutions successfully.