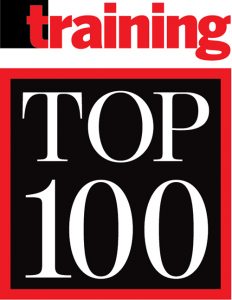 Training magazine taps 2021 Training Top 100 winners and Top 10 Hall of Famers to provide their learning and development best practices in each issue. Here, we look at Johns Hopkins Medicine's Virtual New Hire Training via Zoom, Panda Restaurant Group's holistic approach to develop leaders, and Penn Station East Coast Subs' focus on communication in training. 
VIRTUAL NEW HIRE TRAINING VIA ZOOM
 By Johns Hopkins Medicine
The Johns Hopkins Patient Access (our Call Center) Training department trains new hires across the organization, including Patient Access Call Center staff, clinical staff, managers and supervisors, and ambulatory front desk staff. Staff from all areas of the organization are required to take some Patient Access Epic (the electronic medical health records system) training courses and are highly encouraged to take our Insurance training courses.
Our Patient Access training program, made up of insurance classes and Epic system classes, is open to anyone in the Johns Hopkins Healthcare system. Classes were delivered almost entirely in person in a traditional classroom setting prior to March 2020. In a matter of days, we shifted all of our training online via Zoom after Johns Hopkins required almost all staff to work from home due to the COVID-19 pandemic. In the early stages of the shutdown, we had a hiring freeze in Patient Access, and other staff outside the call center urgently needed to get trained in Epic (often to serve as backup for other staff if they got sick). As a result, registration in our Epic classes increased immensely. We saw a 16 percent increase from February to March vs. a 14 percent decrease for insurance training—these numbers both leveled off more closely to our pre-COVID-19 average in April 2020. We needed to teach these classes in as real-world a setting as much as possible while still being remote in order to reach all staff who, at the time, were mostly working from home. We determined that the Zoom videoconferencing tool was the best solution to this challenge.
Program Details
This program was innovative for several reasons:
Patient Access was one of the first departments to implement training completely online, moving from in-person training to virtual training via Zoom in a matter of days, thereby meeting urgent training needs in a short turnaround time. Our first virtual class was offered a week after we received notice that our organization was moving its staff completely remote due to COVID-19. In Johns Hopkins-wide operational meetings, we found out that other areas (including on the clinical side) were delivering most of their training via asynchronous video tutorials or training guides and tip sheets. Based on Level 1 and Level 2 assessment methods (course evaluations and assessment scores), that training was not well-received.
In our virtual class sessions, we have a trainer and a co-facilitator (usually either another trainer or a quality partner). The co-facilitators manage the chat and keep an eye out for users having trouble or needing extra assistance, similar to a help desk (or tech support). The co-facilitator makes the class run more efficiently and smoothly.
Trainers use Zoom's polling and chat features for interaction. They also use Zoom's breakout rooms for a variety of reasons, including hands-on assistance, additional support between the facilitator and a struggling student, or activities such as small group exercises.
Before adopting Zoom in 2020, we had done refresher trainings with Adobe Connect and we had tested out Adobe Connect alternatives to prepare ourselves to offer more virtual training. These experiences helped make our eventual transition to remote training nearly seamless.
When we first moved to remote training, our Training manager created a Zoom Trainer guide to teach our trainers best practices to deliver remote training using Zoom. We then presented this training guide when we trained our new All Children's Hospital staff in Tampa, FL (go live was fall 2020).
Training is reinforced immediately with games created using Kahoot! that quiz staff on insurance and Epic knowledge (as well as other topics), making training more fun and interactive. For internal Call Center agents, training staff have monthly meetings with Quality Partners (QPs)—our quality assurance staff—where QPs determine how well agents are doing based on call audits and meetings with their managers. If agents aren't performing up to standard, they are given an intervention, such as job aids, small groups, and/or side-by-sides with a QP or a trainer.
For non-Call Center staff, we have partnerships with those department managers and directors, and they give us feedback regularly on concepts that need more reinforcement. We provide them with tip sheets and other job aids based on that feedback.
For long-term reinforcement, based on Quality Partner and manager feedback, trainers offer quarterly refresher training. The QPs and managers share common errors staff are making on the phone. Trainers also incorporate any Epic system updates into these quarterly trainings.
Kirkpatrick Level 3 and Level 4 Results
Level 3, Behavior Change: Once agents finish their initial training (which takes three to four weeks), they move into their departments for one to three weeks of additional department-specific training, and then they get on the phones and begin taking calls. Quality Partners review five calls per agent each month and assign the agent a quality score using 100 percent as the measure of a perfect call. They have monthly meetings with agents to share these quality scores, and they meet monthly with the leaders of their assigned departments. Quality scores are shared with both the trainers and the agent's supervisor and compiled into a master list.
We also have an opportunity to see behavior change in our hands-on weeklong training— Practical Application Training (PAT)—in the last week right before learners move to their departments. Staff practice taking and receiving calls and entering data into the Epic system (then getting feedback from their quality partner and trainer), thereby practically demonstrating what they've learned in their prior training sessions.
Level 4, Business Impact: One of the best indicators that our move to online training via Zoom was successful surfaced when we compared quality scores before the pandemic started, immediately after moving our training online, and then current scores while we were still training remotely. In the five months before the pandemic hit (October 2019 to February 2020), the average quality score was 89.6. When the pandemic happened in March 2020, the expectation was that quality would dip significantly as we hired new staff and trained them on Epic and insurance topics. Instead, average quality scores dropped less than one point, to 88.7, from March 2020 to September 2020 (which also included a Patient Access hiring freeze from April through September). Then the scores climbed back up to 89.5, almost to their original average score pre-pandemic, from October 2020 to March 2021.
The fact that Patient Access maintained such consistent quality scores with just a slight dip during the COVID-19 pandemic is evidence of a strong training program and a commitment to training and quality even during an incredibly challenging time as the majority of staff and training moved offsite.
PANDA RESTAURANT GROUP'S HOLISTIC APPROACH TO DEVELOP LEADERS
By Jennifer Sun, Ph.D., Curriculum Development and Design Specialist, and Dominique Peña, Senior System Administrator, Panda Restaurant Group, Inc.
Panda Restaurant Group, Inc.—the parent company of Panda Inn, Panda Express, and Hibachi-San—is the largest family owned and operated restaurant company in America, with more than 40,000 associates.
Rapidly growing organizations require a leadership curriculum to keep pace and develop more high-quality leaders who can consistently execute concepts. In 2009, Panda operated 1,300 restaurants across the United States with 1,200 managers and opened 57 new restaurants. Today, we support more than 2,200 restaurants in the United States and 11 other countries. We also employ 1,800-plus managers and open approximately 100 new restaurants each year.
Panda's Store Leadership Training System is the solution to energize and elevate our people as we continue to expand.
Panda's Store Leadership Training Sytem (SLTS)
Offered through University of Panda, the Store Leadership Training System (SLTS) supports a shared vision, provides a consistent language, and establishes an operational baseline for performance standards.
SLTS replaced the company's Manager in Training Program that focused exclusively on the fundamental skills of restaurant operations. Training delivery depended on individual training leaders, who were given a soft guideline of topics to teach for the seven-week program.
Today, SLTS employs a holistic approach that focuses on fundamental skills of operations and leadership competencies necessary for emerging leaders to have long-term success. Our restaurant operations training supports Panda's "Great Operations" core value and inspires excellence and growth among associates.
The SLTS design addresses three critical business needs:
People: More stores require more people. Panda needed to develop a stronger bench of qualified operators (store associates) for each essential job function.
Training: More people requires more training. Our rapid growth created the need to streamline in-depth and hands-on training to support consistency in operations and leadership skills.
Systems: More training requires more tracking. Increased program participation and localized training required us to implement a more systematic approach for recordkeeping and management of program materials and learning trajectories.
The SLTS curriculum offers a flexible design that inspires, energizes, and elevates participants to become sustainably productive leaders by providing a clear roadmap for all positions leading to a general manager role. We supplement career roadmaps with tools, opportunities, and support that pave the way for associates to take ownership and be accountable for their learning. This program aligns with the business need for innovative solutions and solid leadership that support our commitment to people development.
Feedback from stakeholders, including Panda co-founders Andrew and Dr. Peggy Cherng, shaped University of Panda's innovative mix of extended, holistic training that incorporates mental readiness to prepare future leaders to independently run a million-dollar restaurant successfully. Here is a summary of the main SLTS components:
Great Operations Skills Training: Participants learn and practice fundamental skills for both the front of house and back of house.
Leadership Skills Training: Participants learn and enhance leadership skills while continuing to build a strong foundation of operating standards and a deeper understanding of our business and culture.
Practical Training: Participants gain on-the-job experience by running their own store for two periods as a general manager in training. This ensures they not only master the skills of great operations with full accountability for people, guests, and financials, but are also mentally prepared to take on their future role.
Centralized Training: Participants attend an introductory management course at the University of Panda to solidify their skills as a general manager.
When associates are well trained, they are equipped with the knowledge, skills, and abilities to deliver exceptional service to our guests.
Outcomes
The SLTS has had a lasting impact on the business and laid the foundation for expansion. More than 3,100 operators have participated in the program and 1,300-plus management associates completed the program since its inception in 2017.
We contribute to Panda's "Great Operations" by developing strong, competent leaders. Quick Service Restaurant (QSR) stated the restaurant industry faces a 50 percent manager turnover rate (2017). Today, our manager turnover rate is an average of 20 percent—well below the industry average.
Our philosophy as a people development company is to drive associate and guest satisfaction:
Results from our annual Associate Inspiration Management (AIM) engagement survey showed a 4 percent increase in associates feeling they "have received enough training to do a quality job," which was 10 percent higher than the U.S. high-performing norm.
SLTS resulted in a decline of annualized turnover percentages between internal and external general managers in Training. Internal general managers are associates who were promoted from within Panda, while external general managers are candidates who were hired into Panda. The annualized turnover for internal general managers dropped 14 percent, and that of external general managers dropped 24 percent within five periods in 2018.
Operations Service Audit (OSA) assessments are used to gauge guest satisfaction in relation to our services. We saw an increase of approximately 10 percent of stores passing OSA from 2017 to 2019.
These metrics demonstrate results of an evolving program that remains relevant to deliberately supporting Panda culture and driving strategic, operational excellence.
Panda's co-founders long have maintained that the company is primarily in the people business and happens to also serve delicious American Chinese food. The Store Leadership Training System achieves our organizational objective of elevating training to energize and develop our people. As a family on a mission to inspire better lives, we use a holistic approach to ensure that leaders are set up for success, which directly supports our vision to become a world leader in people development.
Back to Basics: Focusing on Communication in Training
By Matt Hoffman, director, Training, Penn Station East Coast Subs
2020 was a unique year in many ways, particularly for the training industry. Utilizing the tools already in your training programs and focusing on constant communication—especially with so many external factors beyond your control changing circumstances weekly, and even daily—was crucial to success.
Managers and leaders tend to think they are better communicators than reality demonstrates—just ask one of their subordinates. Regardless, in situations where you can't verbally tell every individual what they need to know, going back to the basics is important. That means painstaking detail, clear and concise messaging, and utilization of an appropriate format. This type of communication and delivery is always beneficial, but your work in acquiring the skills necessary to become a great communicator pays off even more so during a crisis.
Communicate the Why
The most unsophisticated approach is often the best approach. In the case of training during COVID-19, that means telling employees not only what they are supposed to do, but more importantly, why. For many businesses, policies and procedures changed more than a few times in the last year. Obviously, you must keep employees apprised of the changes, but don't forget to explain the reasoning behind the changes, as well. In some cases, this may mean explaining local regulations from your municipality or state, or simply how leadership made a pivotal decision to accommodate customers or adjust to the ever-changing demands a pandemic can bring.
Prepare Employees for New Initiatives
Communication is also key when implementing new initiatives, which has been required of businesses in all industries to adapt to changes required by COVID-19. When communicating a new initiative, go back to training basics. Utilize your existing materials and program, and keep it simple, focusing on fundamentals. Metaphorically speaking, long touchdown passes generate television highlights, but the execution of proper blocking and tackling techniques wins games. Maintain a clear and consistent message throughout any platform you use to distribute information, whether it is a company intranet, newsletter, point-of-sale (POS) system, memos or other format.
For example, Penn Station East Coast Subs—a fast-casual franchise with more than 310 locations in 15 states—rolled out third-party delivery in 2020. This required weekly and daily communication to help franchisees train their employees on the new system. By using our existing training strategy and methods to communicate, Penn Station was able to make the rollout immediate and seamless while decreasing the onboarding time. Penn Station also saw a 20 percent improvement in profitability in the bottom 25 percent of our restaurants in early 2021 over 2020, while the top 75 percent of restaurants grew even stronger.
When you use existing training protocols for new initiatives, employees already know where to find messages and what they should look like. It becomes a streamlined process, which makes it easy to disseminate information and ensure all departments work together. For example, prior to the marketing department rolling out an initiative to drive sales via the POS system, the training department creates the necessary materials, focusing on training, and then follows up with any updates necessary for franchisees and general managers on what to expect at the store level.
Use Performance Evaluations
Performance evaluations are a great way to drive training goals. They often highlight areas where additional training would be useful, and when something like COVID-19 changes business operations significantly, these areas can be crucial to survival. For example, when Penn Station saw an increase in carryout, online ordering, and third-party delivery, it was an opportunity to review those specific components of our training program and reinforce the existing standards. As your business changes, continue to look at your training initiatives to make sure they still apply, and take advantage of any opportunity to drive home core brand values through the training processes and create new tutorials or materials when necessary.
Focus on the Details
When you're evaluating the basics of a training program and focusing on communication, attention to detail is key. All training materials—whether handouts or videos—should be as detailed as possible. Hopefully, you've invested the time in training during good times, so you are prepared for a crisis or unforeseen circumstances like those in 2020. If not, when you create training materials and processes, never skimp on the details or assume the learner will be able to read between the lines.
The groundwork and culture you create in good times sets the training department up for success with every new initiative. You can condition employees to know how a message is delivered, what format information comes in, and what is expected of them. This is both useful and vital when you need to get back to basics. This allows employees to take the information and run with it instead of dealing with a learning curve on how to interpret it.
Focusing on our existing tools and fundamentals in training has been especially important over the last year. Training someone who is apprehensive or scared—as was often the case during COVID-19—is very different than training someone who is eager and excited. Companies that put communication first will have more success in training during those situations.