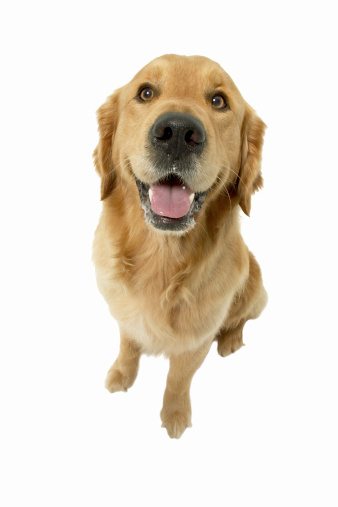 By Robert Vetere
When you train a puppy, you say, "Good dog!" and immediately hold out a treat. If you wait too long, you lose your chance to reinforce good behavior. This principle is important to remember when you're training employees, as well. The best management advice I have to offer: Don't wait for the end-of-the-year annual review. Instead hand out your treats on the spot.
Yahoo CEO Carol Bartz makes a point of acknowledging her employees' accomplishments in real time, insisting the treat should always follow the trick. Even something as simple as a "Well done!" in a staff meeting or a few words of appreciation at the water cooler, she told The New York Times,count as "positive reinforcement." Bartz previously served as CEO of Autodesk, a software developer in San Rafael, CA, that was one of the first companies to let employees bring their dogs to work. This decision clearly shaped its corporate culture: The dogs reinforced bonds between the workers, set a casual, friendly tone, and made it easier for people to work overtime on high-priority projects.
Dogs have always been our primary partners, and I delight in the traits we have in common: a high level of emotional intelligence, a willingness to please, the ability to work hard and to take pleasure in a job done well, a high degree of loyalty and service, a strong moral sense, and an appreciation for kindness and words of praise. Anyone who has ever had a dog is aware of these sterling qualities.
Trainers recently have begun to tap into a dog's natural intelligence so the animal can perform increasingly complex tasks, not just to satisfy its hunger or need for shelter, but also for the sheer joy of doing something well.
Animal experts say this is a radical change: We've moved beyond conditional training, providing rewards for good behavior and punishing a dog's errors, to operant training, making good performance into a habit and turning excellence into its own reward.
Enlightened trainers have far more respect for the individual dog and a greater understanding of its potential than those who use the old-fashioned approach of "reward and reprimand." Similarly, enlightened managers now have a greater respect and understanding of what motivates their colleagues and coworkers.
Rule 1: Give Out Rewards 24/7
When one of my managers does an outstanding job, I try to respond with a "thank you" within 24 hours. This might be a dinner out, an extra day off, or a gift card to a local shop. Every manager needs a discretionary fund to reward employees who have gone beyond the call of duty or simply done a stellar job. This is true even in a stalled economy when budgets are tight and bonuses are shrinking.
Rule 2: Nurture Talent
Trainers know they can change an animal's behavior through positive reinforcement, resulting in a happy, high-performing dog.
When you give the right feedback to your coworkers, you often can change the quality of their lives, as well. When I was a senior director at First Brands, I hired a young engineer named Dave who was quiet but willing to stay with a project and work it from many different angles until it came to fruition. One day I asked him to come up with a way to reposition Jonny Cat, a cat litter product we recently had acquired from another company. At a time when all cat litter was pretty much viewed as nothing more than a bag of dirt, Dave tweaked the packaging and advertising so Jonny Cat would appeal to a higher-end market. He also helped to design a new facility to manufacture it. Over the next few months, his confidence grew, and he became a superb team leader. He soon took over my creativity seminars and later became an important member of DuPont's R&D team.
Praise, when given honestly and wholeheartedly, brings out the best in your staff, just as it brings out the best in any dog.
Rule 3: Go for Intrinsic Motivation
Agility trainers have something important to teach us about motivation. Consider how they get a dog to run an increasingly difficult course made up of hoops, planks, ladders, and tunnels at breakneck speed. First, they give the animal a treat each time it succeeds. Then, they reward the animals with a game of tug with a rope toy. Finally, they lead the dog through the different obstacles using only hand or body cues.
The treat and the toy are examples of extrinsic motivation. Later, the dogs make the leap to intrinsic motivation and begin performing for the sheer joy of it. They have discovered the thrill of the game and, from then on, they take pleasure in doing the job well.
In the business world, intrinsic motivation is the Holy Grail. It's widely believed to be the key to employee engagement and one way to ensure people get the highest degree of satisfaction from their work.
Excerpt from "From Wags to Riches" by Robert Vetere (BenBella Books, December 2011).
Robert Vetere is president of the American Pet Products Association, a trade organization for pet products. Vetere works with Dr. Marty Becker of ABC's Good Morning America and Dr. Alan Beck at Purdue University to explore the human-animal bond. Over the last two decades, Vetere has led management training seminars for Fortune 500 companies using the insights in this book. Before joining APPA, Vetere served as senior vice president, administration, general counsel, and secretary at Oil-Dri Corporation of America, a publicly traded $175 million international manufacture of agricultural, industrial, and pet products.