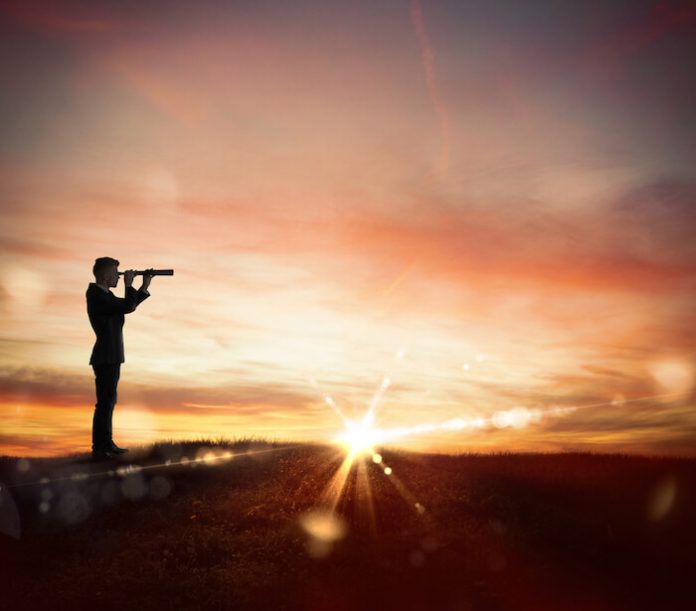 As we head into 2022, the COVID-19 pandemic continues to impact the workforce, HR, and training in a variety ways as organizations try to figure out working arrangements (in-office, remote, or hybrid), solutions to the "Great Resignation" as employees seek new opportunities or choose to leave the workforce, ways to avoid worker burnout and promote well-being, and implementation of Diversity, Equity, and Inclusion initiatives. 2022 looks to be the year businesses will focus on cultivating a culture of connectedness, one that prioritizes employees and keeping them fully engaged. As such, experts say, Learning and Development (L&D) and HR teams need to remain hyper-focused on implementing strategies that promote motivation, learning, and innovation.
Here are some HR and L&D trends to keep an eye on in 2022.
DAVE CARHART, HEAD OF PEOPLE, LATTICE:
CHRIS ERNST, CHIEF LEARNING OFFICER, WORKDAY:
Skills are the new currency of work: In the year ahead, skills will be the doorway to equality and agility—for workers and for business. Rather than thinking about "acquiring talent," we will shift the paradigm to think about "creating talent." That's because when you understand the skills of your organization and enable employees to activate those skills more dynamically, you create more options for how, when, and where work gets done.
ASHLEY GOLDSMITH, CHIEF PEOPLE OFFICER, WORKDAY:
New roles focused on well-being: While employee experience has always been a priority, the last year has underscored the importance of employee well-being. To help inform well-being efforts, we need data—data on what employees want, data on the effectiveness of the programs and benefits companies offer, and data on what a business needs. We will see the rise of new job titles focused on well-being, such as a business psychologist, who leverages people analytics to help companies understand the psychological science behind employee engagement and keeps a pulse on the voice of workforce needs.
DAVID SOMERS, GROUP GENERAL MANAGER, OFFICE OF THE CHRO, WORKDAY
Putting front-line workers in the driver's seat:Front-line workers make up a large portion of the overall global workforce, yet organizations are struggling to recruit, support, and retain this critical segment during a time of unprecedented labor challenges. In order to listen to and support their needs, we will see organizations focus on creating better, more engaging experiences for front-line workers by providing them with technologies that enable them with flexibility and convenience for how they want to work.
The onboarding experience will take center stage:When employees leave a company—particularly during the current "Great Resignation"—it's likely for other opportunities, creating a need for organizations to prepare for an influx of new hires. Creating great employee experiences is critical in today's world, and it starts with onboarding. In 2022, we will see an increased reliance on technologies that can help support organizations during this surge by providing a seamless, efficient, and memorable onboarding experience.
KRISHNA DESAI, GLOBAL MARKETING MANAGER, CUBIC TRANSPORTATION SYSTEMS
During this "Great Resignation," people are valuing companies that offer better opportunities for growth and inclusion, to bring their authentic selves to work. No more will empty promises be enough to recruit. Tangible changes will have to be enforced within organizations to recruit and retain the best talent.
ALEX PEZOLD, FOUNDER AND CEO, TOKENEX
Workforce culture and recruitment is going to be an interesting balance moving into 2022, because companies and business leaders have to stay true to how they want to operate and ultimately, to their business goals. At the same time, they can't help but recognize that there is a new generation of workers and a new style of workforce that the pandemic has introduced us to.
To some degree, remote or hybrid working provides people with a better quality of life. So striking a balance between the needs of the business and the needs of the workforce is going to be interesting as we move forward. I don't believe the "Great Resignation" will last long because eventually people need to be productive and they also need to earn money, and that will draw them back to the workforce. Employers will be better able to attract the best talent when people have more opportunity to find a job that aligns with how they want to live. As long as those values and desires are aligned with how a business needs to operate, the partnership can be successful.
SVENJA DE VOS, CTO, LEASEWEB GLOBAL 
In 2022, business leaders are going to face a split: continue working remotely, return to the office or fully embrace the hybrid approach. The decision might influence which talent is attracted to your company. At the end of the day, it should come down to what is best for employee work-life balance. Company leaders will need to examine work patterns over the last year-and-a-half to determine the path forward. Look at activities that have kept team members engaged, what are individuals happy about, and what historically has been shown to keep productivity up.
With the war on talent, organizational leaders have to do more than just throw money at qualified candidates and truly evaluate their business practices. Show that you truly care about your people. That may entail allowing some people to be fully remote and checking in with a phone call every now and then. It's going to take trial and error and a concerted effort to navigate the best way to operate business in 2022 and beyond.
LEX BOOST, CEO, LEASEWEB USA 
Generation Z is entering the business world at a rapid pace and beginning to outnumber Millennials. It is estimated by 2030, 51 million Gen Z members will have entered the workforce. As a result, company leaders must take a step back and evaluate their culture to fit the newest generation of employees. Take the time to get to know your employees personally in order to foster an environment that caters to the talent of each individual.
JENNIFER PALECKI, CHIEF PEOPLE OFFICER, IMPLY
In 2022, the importance of diverse and inclusive workplaces and the value they bring to innovation will come into even sharper focus. This is especially true for the technology industry, where we recognize the necessity of innovation for success. When you think about innovation as a spectrum, you realize that the more people you have in the room who can look at problems from different angles or offer differing perspectives, the better the result will be for creating new products or systems. A broad diversity of thought, diversity of professional or life experiences, and diversity of leadership styles inform the most impactful collaborations in a workforce. Equally important is creating an environment and room at the table where all voices are heard and feel safe sharing ideas.
KAMAL AHLUWALIA, PRESIDENT, EIGHTFOLD AI:
The EEOC's recent initiative on artificial intelligence (AI) fairness is just one of several government-led efforts to ensure AI technologies don't perpetuate bias or encourage discrimination. Many public sector entities are already in the process of using AI platforms themselves, which makes this stance even more important. In 2022, we're likely to see the public sector place more emphasis on issuing AI guidelines to push the tech industry toward a more ethical approach to AI deployment.
Going forward, we will see HR professionals double down on the implementation of AI in HR to help engage and retain talent, laying out explicit, self-serviced career pathing and helping employees continue to grow without leaving their current organization. This investment is a key move for future-proofing any organization against long-term challenges.
With a tighter hiring market due to the pandemic, organizations are redoubling their efforts to keep their best people engaged for the long term. In 2022, we'll see more companies adopt the use of AI, including predictive analytics, automated mentorship pairing, cross-skilling and upskilling recommendations to help employees and their mentors map careers that keep them with the company while also unleashing their full potential.
CHRISTAL BEMONT, CEO, TALEND:
The Great Resignation will continue unless a Great Re-Evaluation takes place:Employees are looking for jobs that not only take care of them financially but also match their values and authentic selves. As employees re-evaluate their careers, companies will need to re-evaluate what working looks like to retain and attract talent. Benefits and perks will evolve with the new way of working and new employee priorities. Gone are the days when a simple health insurance and 401k package was enough to entice prospective employees to jump on your job offer. Similar to how COVID-19 accelerated the need for businesses to pivot to run their operations or serve customers, businesses need to pivot and re-evaluate what value a company can bring to its employees.
Corporate culture will be lost if businesses are not intentional with shared experiences in real life (IRL):When employees are distributed and the corporate office is no longer at the center, it will become critical to create intentional in-person shared experiences. Corporate culture thrives through shared experiences, and technologies aren't going to replace human connection, no matter how much our industry tries. Companies cannot rely completely on digital communications to replicate human connections. Companies must be deliberate in creating those connections, such as extending in-person onboarding sessions to a month or creating micro-regional events where employees live, etc. These shared experiences must anchor and lead corporate planning rather than being an afterthought. Through in-person shared experiences come trust, bonding, and empathy, which contribute to corporate culture.
ERIC TINCH, SVP, HUMAN RESOURCES AND GLOBAL DIGITAL TRANSFORMATION, SUTHERLAND: 
Organizations and employees will seek connectedness in a connected environment: Employee engagement will take center stage in 2022, and companies will retool team leaders with new skills for creating a culture of connectedness whether teams are in an office together or working remotely. This will require a sharpening of softer skills, and empathy will become a more critical leadership skill. The art of conversation, for example, will experience a revival of sorts, as a way to build that sense of human connectedness in the workplace. Leaders who can use and encourage conversation with a focus on employee well-being will foster more engaged, motivated, and high-performing teams, while leaders who mainly speak with colleagues and employees about results and key performance indicators (KPIs) will do so to their and their team's detriment.
MARK LOBOSCO, VP OF TALENT SOLUTIONS, LINKEDIN:
Caring will be a crucial part of decision-making: Companies and employees are rethinking what they want out of work. What we're seeing is that care is rising to the forefront and becoming the center of decision-making, reducing burnout and boosting happiness at work. Our new data from Glint reveals that employees who feel cared about at work are 3.2 times more likely to report being happy to work for their current company and 3.7 times more likely to recommend working for their company.
The inverse is also true: At companies that struggle with manager care, employees are nearly 50 percent more likely to apply for a new job. This means managers will need to continue to adapt their styles and build soft skills to attract and retain talent in the future of work.
Internal mobility programs have a renaissance: With the global economy experiencing massive change—coupled with a tight labor market—upskilling, reskilling, and investing in your current employees has never been more important. By creating and supporting internal mobility programs, you're not only showing your teams that you're invested in their development, you're also boosting retention and engagement. Employees at companies with high internal mobility stay almost twice as long those who don't, and those who have found new roles internally are 3.5 times more likely to be engaged than those who haven't. In 2022, companies will begin to put more internal hiring programs and processes in place. That also means HR will move beyond a siloed approach to foster a closer relationship with colleagues in Learning and Development.
JACKIE KENNEDY, FOUNDER, LEADME ACADEMY:
Organizational structure: We are moving to a world of work where the corporate ladder is out, and the jungle gym is in (at least for organizations that want to embrace rapid change). This means employees need to develop diverse skill sets and be agile enough to work on a range of projects. These skill sets then can enable different employees to lead different projects depending on who is best suited.
That said, we still need strong, flexible, and forward-thinking leaders at the top to provide direction. However, leadership is moving from tenure and title to team members who can take the lead interchangeably—this is key for change and for teams to solve problems or invent new products or services.
Diversity: The focus on pressing basic needs in the early days of the pandemic meant that Inclusion and Diversity may have receded as strategic priorities for some organizations, but now businesses are renewing their efforts, especially as Inclusion and Diversity are seen as critical for business recovery, resilience and reimagination.One of the best ways to engage (and retain) employees is to work with them on unlocking their personal and professional development. If companies are seen to be making a long-term investment in their employees' well-being, the stronger the likelihood that the employees will stay.
Soft skills for leaders: The World Economic Forum is anticipating that 50 percent of all employees will need reskilling by 2025 and leadership will be one of the top 10 skills demanded in the future. In 2022, leadership development programs need to be equipping leaders companywide with soft skills when it comes to leading themselves, others, and the organization. These should include self-awareness, communication skills, resilience, stress management, flexibility, and strong problem-solving and critical thinking skills. If companies don't empower their employees with critical leadership skills, they will be left behind. After all, when individuals thrive, companies do, too.
REGINA NOWLAN, SENIOR LEARNING STRATEGIST, CGS:
L&D investment and strategies: In 2022, there will be widespread investment in programs and technology for learning and development (L&D) and employee collaboration. The metaverse—which dominated the news cycle in 2021—provided businesses with an opportunity to move beyond traditional marketing toward creating more engaging brand experiences through social and learning virtual environments. With more organizations seeing the value of this type of consumer-grade learning, the New Year will introduce more big bets on similar technologies to invest in comparable learning solutions to adopt across their enterprise. Businesses will need different digital channels for brands to succeed, and Learning professionals should imitate this internally within their organizations. The applications for these programs should not be limited to onboarding and training employees for specific jobs; they should empower employees to develop adjacent skill sets for career advancement.
Hiring for soft skills: Businesses will hire for soft skills, not technical skills, in 2022 (and beyond). Technical skills won't be enough to keep businesses and their employees ahead of the curve in our "next normal." Instead, leadership, teamwork, and communication skills will be critical qualifications to have among the organization and its next hires. Employees with strong communication skills, specifically, will be instrumental as we continue to work remotely on a global scale. It also will be critical to virtual worlds—being comfortable with influencing, negotiating, and building relationships. Of utmost importance, business leaders must demonstrate these skills to help upskill employees who lack them.
FROM FORRESTER'S 2022 FUTURE OF WORK PREDICTIONS REPORT:
One-third of companies will fail at anywhere-work and it won't be the virus' fault: These failures will come from leaders who claim support for hybrid work but still design meetings, job roles, and promotion opportunities around face-to-face experiences. Other failures will come from the 30 percent of companies that insist on a fully in-office model but find their employees simply won't have it.
Desperate executives will turn to the employee experience (EX), which will consume 20 percent of HR budgets by mid-year:HR executives at major U.S. companies surveyed during the pandemic shared that just 48 percent of them have a formal EX program in place. That number will jump to 65 percent in 2022.
One hundred percent of companies will fail to figure out compensation in 2022:In Forrester's third-quarter 2020 U.S. Future of Work Survey, just 45 percent of U.S. workers felt they were paid well for what they do.
MARC FRIEDMAN, CEO, CADALYS:
2022 will be a job hunter's market:Employees will be seeking jobs that fulfill them and will invest in companies that are able to invest in them. In order to respond to this dynamic, companies need to respond through technology to foster an environment where their talent can thrive. Organizations will need to buy into the idea of "faster access to better information" to improve their operational efficiency. Job seekers are going to be looking for companies that are a "well-oiled machine," ensuring they have access to resources that will allow them to thrive and make a difference within the organization (e.g., onboarding materials, training documents, company resources, etc).
The continuation of the remote work model even after companies "reopen" necessitates different approaches:COVID-19 has created a complete shift in managing a remote workforce. The pandemic has enabled companies to prove to themselves that they can be as efficient, if not more efficient, with a remote workforce. Companies that never would have taken that gamble will need to become more flexible and install technologies that increase operational efficiency. Automation and AI are no longer a luxury and will become a necessity in 2022—this is the new workforce reality.