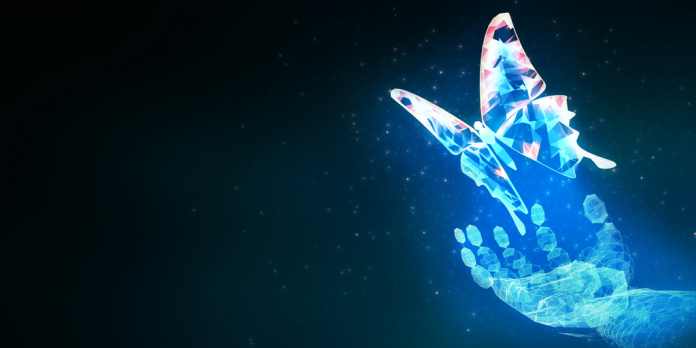 Are we entering the fourth industrial revolution? Or something else entirely?
Already, plenty of futurists have made the claim that we're in the midst of the fourth industrial revolution. Or the fifth. And there are even compelling articles and arguments that show up when you Google the sixth. But while most have agreed on the first three, so far, few futurists or commentators have been able to build any real consensus on an invention, change, or workplace shift so radical and so game-changing that business as we knew it could never be the same again.
Until now, that is.
Case in point: COVID-19. Every aspect of the way we work has been affected in ways that nobody could have anticipated. Whether it's the fourth industrial revolution, the fifth, or just the digital revolution, this period has real potential to revolutionize the way we work—perhaps forever.
But just like when companies built machines and factories to keep up with the original industrial revolution, businesses are going to need new skills, abilities, and smart people to get to where they're going. The next chapter is going to require an entirely new mindset—and new skill sets. Here are three tips to ensure your business is ready for the digital revolution.
TIP #1: Create an Inventory and a Plan of Attack
As Tony Saldanha and I discussed in a recent episode of video series OneTAKE Live, the next revolution in business is already upon us, ready or not, in the form of total digital decentralization. With all of the world-changing shifts we've seen over the last year, and the marketplace still struggling to rebuild, it might seem like you're going to need to hurry to catch up, but it's always better to look before you leap. Here's how to get started:
Make a list of all of the new challenges you'll need to address as your business leverages progressively higher degrees of digital operations and digital channels.
Create an inventory of the teams, technology, and skill sets you have at your disposal.
With an inventory in hand, identify gaps in skills or technology, and even resources or roles that can be easily altered to solve emergent problems.
Additionally, by creating a roadmap of your business as it stands now, it will be easier to begin the process of forming a long-term plan.
TIP #2: Don't Leave Your Workforce out in the Cold
When SYKES Institute polled 1,500 employed Americans to find out what kinds of training opportunities employers were offering pre-pandemic to keep up with emergent tech, surprisingly, nearly a third of survey respondents (31.73 percent) said they hadn't received any training at all.
Now that the future of work has accelerated full steam ahead—in-part due to COVID-19—it's time to start thinking about reskilling and retrofitting your workforce for a primarily digital future. Some tasks or roles might not make sense with nearly two-thirds of the workforce (61.67 percent, according to SYKES Institute) working from home—while others have gained added relevance in our new remote reality. The employees you have now are in a unique position to evolve along with your company as you pivot toward the new future of work.
Your workforce is hungry for new skills, information, and opportunities to learn. Don't leave them high and dry. SYKES found that more than one in four (28.93 percent) polled employees stated they've been focusing on learning new skills and aptitudes at work and more than half (51 percent) of employees are prioritizing learning through online resources, learning institutions, or through independent study.
Focus on reskilling your workforce and invest in learning where possible to start filling in the knowledge gaps. In practice, this can take the form of:
Reviewing your company inventory for skill adjacencies or roles that can be easily converted to meet new needs
Offering additional training sessions with a focus on digital skills
Pairing skilled employee-mentors with less-skilled training partners to help with engagement during remote training efforts
Promote and champion all forms of learning—even subjects that didn't initially fall under an employee's purview. If a member of your team shows a particular talent or aptitude toward a particular skill or ability, nurture that potential!
TIP #3: Consider Courting New Skills and Aptitudes to Fill in the Gaps
Though we can't change the past, there's still a lot businesses can do now to begin setting up for what's around the corner. Specifically, your company will need to begin aggressively hunting down the kinds of skills and talents required in a digital, decentralized future of work, including:
IT staff to help you get online and protect sensitive data as you decentralize
Additional remote support representatives now that most queries will arrive digitally
Marketing employees with social media experience to begin expanding your brand across channels
Web developers to begin refining and expanding online self-service options
But don't worry! If you don't have the skills in-house you need to begin strengthening your digital presence today, it's never been a better time to consider bringing on fresh talent. Since most employees now are working from home, and remote work has become much more widely accepted over the last year, practically any employee can work from anywhere—so the talent pool is now effectively the talent ocean.
Work-at-home isn't a crutch; it's a tool that can be applied to build toward a "better" normal—a topic I recently addressed in the latest edition of SYKES Quarterly. Don't be afraid to take advantage of this reset period to begin planning out your company's needs post-2021 and taking more creative hiring steps to solve problems.
We're Experiencing the Digital Revolution
While 2020 didn't exactly fit the definition of prior industrial revolutions, it may just be remembered as the great digital revolution going forward. The steps you take today to better train, reskill, or upskill your workforce will be a determining factor in whether you (and your teams) struggle or thrive in the new future of work.