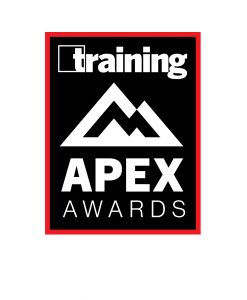 AAA Northeast's Branch Management Development Program (MDP) concentrated on providing new branch managers (less than one year at the company or newly promoted to manager) across 70 branches in six states with the foundational leadership skills needed to improve branch performance and also increase their AAA business acumen. The program consistently focused on coaching; accountability; and enhancing knowledge related to the roadside services, travel, financial services, and insurance company's products, services, and other business lines.
Program Details
Managers attended 10 four-hour sessions over a six-week period. All sessions were virtual and included a mix of pre-work, group activity, role-plays, assessments, and guest speakers. Guest speakers were leaders from relevant business lines who provided an update on their business line and defined their perspective on how branch managers can help improve performance. Managers also focused on understanding the employee life cycle and spent time discussing how to deal with Human Resources concerns.
This was the first time within AAA Northeast that an MDP was developed and delivered in a completely virtual environment. It was also the first time the company required managers to work from home for training sessions as opposed to being in the branch. Previously, branch managers could be distracted by employees and members while attending training sessions in the branch. The requirement of working from home resulted in 100 percent attendance and on video throughout all sessions.
In each session, participants were assigned virtual breakout rooms to network and discuss challenges and opportunities. With groups rotating every time, each participant had the opportunity to meet everyone in a much smaller group (four to five people). Each group also was required to report on what they learned from each meeting to enhance learning and reinforcement for all participants.
The MDP initiative also strategically aligned with the implementation and reinforcement of AAA Northeast's GROW Coaching Program. All managers were required to send their monthly coaching forms to both the Training manager and their director for the six months following completion of this program. The Training manager and director provided specific feedback on what was done well and noted areas for improvement. Additionally, each manager was required to have the Training manager observe a live coaching session to look for specific coaching behaviors. Quarterly check-in meetings were scheduled for all participants throughout 2021 (nine months after training).
Results
Level 3 (behavior change): Within 30 days of completing the program, some 89 percent of managers created a clear and correct SMART (specific, measurable, achievable, relevant, and time-bound) goal tied to a specific key performance indicator (i.e., membership) on their coaching forms as observed in-person and through completed coaching forms by the Branch Training manager and directors.
Level 4 (business outcome): AAA Northeast aimed to achieve a 1 percent increase in total membership activity for 75 percent of branches from the first to second quarter. This goal incorporated performance relative to new memberships, upgrades, and AAA Northeast's auto-renew program. The organization achieved a 33 percent increase during the specified time for 78 percent of its branches.