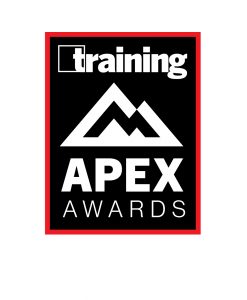 Like many other companies doing business during the COVID-19 pandemic, technology and manufacturing integrator and value-added-distributor Bell and Howell needed to ramped up its ability to conduct technical training and certification remotely as both employees and original equipment manufacturer (OEM) partners could not travel for traditional face-to-face interactions.
The solution was to leverage instructor-led virtual training (ILVT) for Bell and Howell's Smart Hands program that began in 2019. This program focuses on training for service associates, who comprise the majority of the company—approximately three-quarters of its U.S. operations and one-third of its Canadian operations.
Program Details
The Smart Hands program comprises three parts:
Part 1: Learners utilize online media at their own pace, including various video and reading material. The completion of this part is a prerequisite for Part 2.
Part 2: A livestreamed, scheduled event on a specific product is hosted by one or more instructors who have access to the equipment. They demonstrate various procedures to simulate hands-on practice. These sessions can accommodate up to 12 students instead of only four for a one-on-one instructor-led training session.
Part 3: After completing Parts 1 and 2, when possible, learners shadow a certified technician before they start taking service calls on their own. This shadowing can be in-person at a customer site or it may be done remotely, using remote technology to provide a "Smart Hands" scenario where the certified technician may observe and guide the learner through various procedures.
This was the first time Bell and Howell really leveraged this type of instructor-led virtual training for technical training. It was so successful with existing OEM partners that Bell and Howell decided to expand its training facilities by 50,000 square feet. The facilities upgrade involved creation of an autonomous robotics training lab that has the ability to run multiple systems from unrelated OEMs at the same time. The remote robot control capabilities that allow for control to be transferred between instructors and learners during remote training calls are key to this system. Remote videostreaming and broadcasting capabilities that allow for videos and perspectives of the robots and various control systems also are incorporated.
Since the training lab can be accessed remotely, technicians are able to schedule time to practice. Videos from the training also can be added to the organization's new Knowledge Base. Remote assistance is available in conjunction with Bell and Howell's remote monitoring and Technical Assistance Center.
In addition, Bell and Howell instituted a "Lessons Learned" check-in, where technicians involved with installs come together to communicate what they have learned from their experiences to help their fellow technicians and also help OEM partners further the development of their systems and supporting learning materials. This type of iterative design within this program approach helps Bell and Howell to continuously work in new ideas and innovations in both products and training.
Results
Since the development of the autonomous robot lab and the continued investment in remote training and the Smart Hands methodology, Bell and Howell has collaborated with OEMs to certify 1,315 technicians on new equipment. Bell and Howell also onboarded four new OEMS and was in negotiations with a fifth, reaching its target for 2021. The organization achieved 100 percent of its projected revenue for this sector.