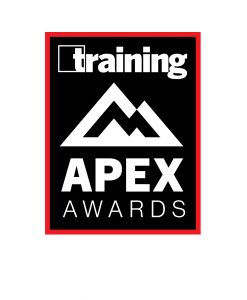 Used auto retailer CarMax rolled out its MaxCare Blitz program to 21 underperforming stores in February 2021 with a goal of changing the culture of sales behavior, specifically focusing on its extended warranty service called MaxCare.
Program Details
Prior to MaxCare Blitz, CarMax's Learning and Development team provided only training content and objectives for selling MaxCare. Daily execution of the skills and behaviors was left to the store leadership teams. The MaxCare Blitz approach removed from managers the responsibility for analyzing and determining implementation by providing them with a turnkey program created specifically for the low-performing stores. This program consolidated all training content, action planning, and communication tools needed to help store management identify, assess, and develop their teams to drive MaxCare sales.
To create the MaxCare Blitz program, Learning and Development interviewed top and bottom performers of MaxCare sales and identified three categories of associate attitudes toward the product:
Associates who sell MaxCare because it's great for the customer.
Associates who sell MaxCare because it's low cost at $100.
Associates who don't know how to sell MaxCare.
They also identified the vital sales behaviors (core sales skills) required to sell MaxCare so they could be reintroduced to associates.
The 21 lowest-performing stores each committed to a 90-day program kicking off in February 2021 and lasting through the end of April 2021. The program focused on driving overall store MaxCare sales through an approach that placed every associate in the store on a focused MaxCare development plan. A training execution kit provided step-by-step instructions for implementing the Blitz and all of the materials managers needed to work with associates. Each location general manager was provided with a pre-populated action plan that covered all of the key action steps needed for success while leaving room for store- and associate-specific targets. Once developed, a unique aspect of the MaxCare Blitz program became clear, which was the fact that the tools and approach could be applied to help implement any product, service, or behavior.
Additionally, all Individual Development Plans for sales associates were updated for the 90-day period, with a focus on selling MaxCare. Associates were recognized daily for their MaxCare sales. The lowest-performing associates worked directly with sales managers and location general managers to develop the skills needed to drive MaxCare sales.
There was a biweekly review of participants in the MaxCare Blitz program to review, develop, and/or sustain performance. In addition, a MaxCare sales scorecard was sent to regional vice presidents (RVPs), which shared a measurement of individual associate performance and provided a deeper dive of stores' execution post-MaxCare Blitz. Leaders also provided one-on-one support to those locations that were not sustaining their MaxCare sales performance. A MaxCare task-force team met monthly to identify further strategies to improve and sustain MaxCare.
Results
At the end of the 90-day plan, 18 of the 21 stores had exceeded their original targets, and all 21 saw an overall improvement. As a result of being focused on the lowest-performing, highest-ROI locations, CarMax saw a significant annualized profit gain. Since the completion of that first effort, CarMax has applied this program to an additional 60 locations and was on track to realize additional profit gains as a result of improved MaxCare performance at these locations.
Feedback from location general managers and sales managers about MaxCare Blitz included:
"Saved countless hours of prep time and allowed focus on other initiatives."
"Allowed my location to achieve progress quickly."
"I now know what to do to improve my MaxCare culture in my store."
"I now understand how to sell MaxCare and cars in this new Omni environment." (Omni-Channel allows CarMax customers to shop on their terms—including buying a car completely online and having it delivered to their home, getting an online offer for their car and selling in store, or transferring a car with help from a CarMax Customer Experience consultant.)