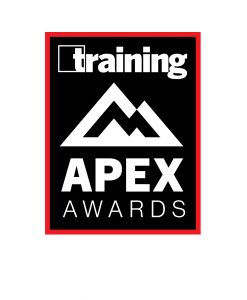 As a high-security workplace handling sensitive personal information for clients, Bass & Associates, P.C., ensures compliance is a main focus of its training curriculum. To obtain employee buy-in for compliance and help achieve compliance goals, Bass & Associates created its Crazy for Compliance rewards program.
Program Details
Bass & Associates trains its employees on applicable local, state, and federal laws upon hire. Additionally, compliance training is a key component of the law firm's Continued Education and Annual Refresher Training. As part of orientation and annual testing requirements, employees are tested on federal and state laws that govern the workplace, as well as security awareness. The firm continually tracks company and employee compliance through call monitoring reviews.
The Crazy for Compliance training includes rewards, rewards, and more rewards in the form of Bass & Associates swag for meeting compliance goals.
The first month an employee attains their compliance goal, they receive a certificate.
The third month, the employee gets a Bass & Associates magnet with their certificate.
For six months, the employee gets a Bass & Associates mousepad.
For nine months, the employee get a Bass & Associates T-shirt.
At one year, the employee gets a special prize of their choosing.
Members of the Operations team deliver the certificates in-person to employees working in the physical office. Employees working from home receive a digital copy of their compliance certificate. The HR manager also sends out a monthly e-mail to all staff with the names of the individuals and teams who met their goal for compliance.
While Bass & Associates has always had a heavy focus on compliance, it previously had no "reward" system for compliance other than potential bonus opportunities. Currently, Crazy for Compliance is applicable for approximately 60 percent of the firm's employees—it impacts all front-line employees who are working on Bass & Associates' government contract. The firm aims for the continued development of Crazy for Compliance to be a companywide program by the end of this year.
Results
In December 2020 (the first month employees could earn prizes), eight employees met the 100 percent compliance goal. In August 2021, that number doubled to 16 employees. Today, multiple employees have been 100 percent compliant for three-plus months.