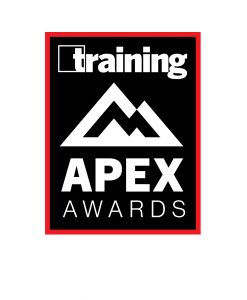 India-based technology consulting and services company Zensar is focused on building balanced leadership across the organization and constantly working toward investing in its female talent. This includes focused training programs, such as the company's Womentoring  initiative and its Women Executive Network for enhanced connectivity and informal mentoring and coaching.
Program Details
Womentoring for Women Top Talent provides sponsorship to high-potential female leaders through a focused mentoring initiative to develop themselves in areas of technical, functional, and leadership domains. Mentoring is done by both female leaders within Zensar and client partners. These interactions provide female associates with insights from across diverse industries, leadership lessons, and exposure to strategic shifts as the organization aligns to the next normal.
The organization leverages opportunities to showcase female client partners who visit Zensar's offices as role models to inspire women colleagues. Zensar has been able to connect employees with 80-plus women leaders from its clientele from varied business segments. Sessions have focused on topics such as:
Responsible Leadership in a Post-COVID World
Avenues and Breakthroughs in Crisis
Customer Centricity in a Virtual Environment
Reimagining Workplace Culture
Meaningful Marketing
Gender-Blind Innovations
Building Resilient Cashflow Strategy and Cybersecurity in a Digital Era
Building a Future-Ready Workforce
Focused internal and external learning programs for budding leaders and consistent performers delve into contemporary leadership styles, Emotional Intelligence, teambuilding, conflict management, management and negotiation, and effective communication. Potential senior female leaders are invited to monthly management review meetings to give them exposure to leadership challenges and views on designing and implementing strategies.
In addition, Zensar assigns mandatory inclusion eLearning modules to all its People managers to create sensitization and support toward gender balance. The company also incorporates a gender lens in its performance ratings, promotion process, and pay parity.
Results
Several statistics showed considerable improvements in fiscal year 2021, including:
25.8 percent of women are in top talent positions vs. 20.9 percent the year before.
16.7 percent of senior-level positions were filled by women vs. 14.5 percent the year before.
28 percent of women were promoted into senior roles vs. 26.3 percent the prior year.
In addition, Zensar was:
Featured in Avatar's 100 Best Companies for Women In India 2020.
Recognized for its Women's in the Workplace" case study in the private-sector category in UN Global Compact's (UNGC) 2020 Best Innovative Practices Awards.
Named to the Top 20 for Most Innovative Practices in 2021 Women Leadership Development.
Among the top 25 finalists in UNGC's 2020 Sustainable & Innovative HR Practices Case Study Contest.