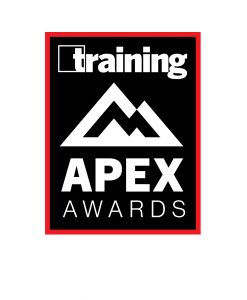 Union Pacific Railroad's commitment to diversity and inclusion is focused on creating an environment where everyone can be their best, personally and professionally. The goal is for every employee to come to work each day feeling safe, presenting as their most authentic self, and to feel understood and accepted. The railway's "Empowering Our Differences: Identity, Privilege, and Psychological Safety and Trust" training provides the opportunity for managers to hold themselves, their colleagues, and the company accountable for creating a more diverse, accepting, and equitable workplace.
Program Details
"Empowering Our Differences" was a newly developed blended learning program that included a one-day, instructor-led session. The audience included all supervisory employees—approximately 2,300 employees across all business units and geographical locations.
Based on the needs analysis, the course focused on three topics: Identity, Privilege, and Psychological Safety and Trust. For maximum learning, retention, and application, Union Pacific used a multifaceted design approach, including:
Prework: Participants completed two online modules to provide context and a high-level overview. In addition, Union Pacific provided an agenda for learners to have a pre-training discussion with their manager. During this meeting, the manager assisted the learner in developing goals for the training.
Instructor-led content: Participants attended an eight-hour, instructor-led class facilitated by internally certified trainers. Throughout the course, the learners were asked to make several commitments on how they intend to apply their newly learned skills.
Post-training: Participants were given an agenda and asked to meet with their managers post-training. During this meeting, the learner's goals were assessed, and the manager assisted the learner in developing goals for long-term application.
To establish and sustain culture change, the Training and D&I Teams partnered to establish an ongoing reinforcement strategy. Various events were offered monthly and were open to all employees. Through listening sessions, guest speakers, and volunteer activities, learners could practice newly learned skills, address current issues, obtain support, build accountability, and receive ongoing skill development.
Thirteen facilitators were upskilled and onboarded to the content using an internal train-the-trainer (T3) process. To certify in teaching the content, each facilitator completed six hours of individual diversity and inclusion self-study, attended the class as a student, observed other facilitators delivering the content, co-facilitated the content with another facilitator, and facilitated a stand-alone offering for certification. A protected discussion board gave candidates an opportunity to share best practices, post questions, solicit suggestions, and communicate additional resources. The master trainers served as moderators for the discussion board.
Results
Of the six diversity and inclusion (D&I) questions on the survey, Union Pacific increased ratings by an average of 3.5 percent, meeting its goal.
As a result of the Empowering Our Differences program, the promotion percentage for persons of color increased from 18 percent to 23 percent, meeting the company's 5 percent target.