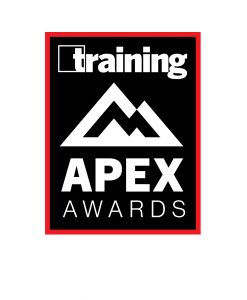 Real estate company Greystar revamped its onboarding from a regional program with various iterations to a 100 percent virtual program that provides company-wide consistency.
Program Details
The Property Management Welcome Experience for new U.S. team members includes three virtual instructor-led courses that are also available in Spanish via recordings:
A welcome to property management
A focus on Greystar's Beyond Expectations customer service promise
An introductory sales course for office staff and a service course for maintenance personnel
Throughout their first three months, new team members are invited to join other virtually led courses that reinforce the goals of the week 1 Welcome Experience, including Pillars and Values (an introduction to Greystar's culture) and 4P's (a new manager's introduction to Greystar).
Greystar's senior managing directors of Real Estate have committed to promoting and ensuring their respective regions' new team members participate in this onboarding program. In regional operational calls, they have led conversations on the value this experience brings, and regularly monitor their team members' involvement. Several of the senior managing directors also have tied quarterly bonus metrics to the participation in this program.
Results
Last year, more than 3,000 new team members within the property management arm of Greystar participated in the Welcome Experience. When Greystar initially piloted this program, it saw an approximate 10 percent participation level of new team members joining the three virtually led courses during their first week with Greystar. Now, the company has observed that more than half of new team members participate.
For new hires who terminate within their first 90 days, Greystar measured a 6 percent reduction in turnover for those who participated in the Property Management Welcome Experience program.