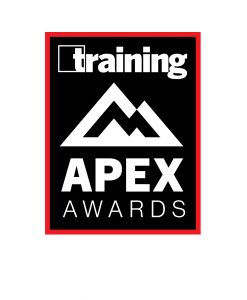 Infosys Ltd depends on the availability of new graduates and skilled talent to maintain its growth and margin. The IT/tech firm hires new graduates in large numbers, and they need to be skilled across technologies worldwide. Infosys' Foundations Program (FP) Training is supported by digital learning and assessment platforms and automated operations to transform new graduates into corporate IT professionals.
Program Details
The Foundation Program Training includes basic IT skills training with an emphasis on the nitty gritty of programming. Then the training focuses on making new graduates well versed in a specific technology stream out of the 40-plus available streams. The new graduates are evaluated periodically through assessments. They complete a capstone project toward the end of the training, which enables them to work with enterprise-grade applications. Qualified trainees then are deployed to business units.
In March 2020 when the COVID-19 pandemic hit India, Infosys had to evacuate all 10,000-plus trainees from the campus. Prior to this, nobody had imagined conducting the Foundation Program in a completely online mode. The company's proactive planning of moving all the training content onto its digital platform, Lex, helped to transition from conventional to digital mode seamlessly. The Training team worked relentlessly to move the assessments to the Infosys Assessment Platform (IAP) and to redefine processes and policies to conduct the entire program in online mode.
Other changes to the program include:
Modular FP framework: The duration and scope of FP training recently was revamped after discussion with service lines. The new modular FP framework allows Infosys to train new graduates for a shorter duration on minimum required technology during peak time and to conduct comprehensive and advanced training programs for a longer duration during lean times.
Improvement in processes: The assessments are conducted through a virtual proctoring solution available in the Infosys Assessment Platform (IAP). The evaluation of hands-on assessments has been automated in 80 percent of the technology streams.
Employee engagement: Infosys designed a new portal to facilitate communication of processes, guidelines, and policies applicable to learners while they are being trained virtually through the WebEx platform with training content hosted on Lex. Facilitators make sessions interactive using Konnect quizzes (a gamified app to engage learners) and hosting contests on the IAP. An immersive and gamified experience is provided through 3D course content.
Courses are revised based on changes in technologies or frameworks, and new streams are introduced based on demand.
Results
Historically, Infosys trained 18,000 to 20,000 new graduates in a year. With the revised structure, throughput increased to 40,000 in a year. This program enabled 40,255 new graduates to be virtually trained and onboarded; 29,092 were deployed in India and 1,815 across other geographies.