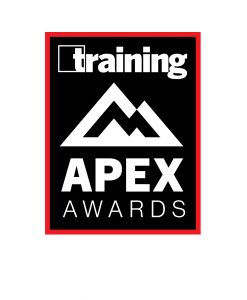 #LearnLikeAnOwner started at Kraft Heinz in 2019, shortly after Pamay Bassey joined the company as the chief learning officer. She modeled to employees how to develop a dedicated learning practice to foster a learning culture by learning something new every day for a year and sharing what she learned by posting on the KetchApp, the Kraft Heinz internal social media app, using the hashtags: #LearnLikeAnOwner and #MakeTimeForLearning.
In September 2019, Kraft Heinz launched the #LearnLikeAnOwner movement and invited all employees to make a learning commitment, choosing from four levels (Bronze, Silver, Gold, and Freestyle). Kraft Heinz expanded the #LearnLikeAnOwner program in 2021.
Program Details
One component of #LearnLikeAnOwner is the monthly Speaker Series. This live series brings a diversity of speakers and topics to employees at Kraft Heinz and is recorded for replay or for those who could not attend the session live. Speakers in 2021 included Kraft Heinz board members, business leaders, and thought leaders focusing on both Kraft Heinz business-specific and employee well-being topics. Examples of the speaker sessions include:
"Storytelling for Business"
"Managing Your Energy"
"Redefining Pride in the Transgender Community"
Employees can choose any learning experience to meet their commitments. Kraft Heinz offers the Speaker Series, formal training programs, and curated content. In addition, learners may choose external training or Webinars, select books to read, listen to podcasts, or participate in any learning experience they wish to complete.
The Ownerversity platform contains leader playlists that executives curated and created to share what they are learning. Executives who have created curated playlists include the Chief Learning and Diversity Officer, the Global Chief People Officer and the Chief Executive Officer.
This program uses exclusive recognition as incentives. In addition, Kraft Heinz reports the #LearnLikeAnOwner program results in its company-wide Annual Learning Impact Report. The #LearnLikeAnOwner section includes overall participants and engagement for the company and by zone (U.S., Canada, international, corporate).
Results
The number of learning commitments grew 18 percent from 2020 to 2021, with 1,337 in 2021, compared to 1,134 in 2020.
Each session of the #LearnLikeAnOwner Speaker series has a post-event evaluation designed to gauge behavior change through effectiveness and value. For value, 100 percent of participants agreed that the learning experience was a valuable use of their time. For effectiveness and business impact, 94 percent agreed that they gained insights from the experience that will impact their job performance.
The goal of the program is for Kraft Heinz to be an employer of choice in all countries where it operates, scoring in the top quartile in the Growth engagement category. The target was met, with the employee engagement score for 2021 coming in at the top quartile (74 out of 100) for the Growth category ("I have good opportunities to learn and grow at Kraft Heinz").