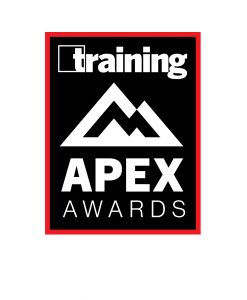 Microchip Technology Inc's executive staff is committed to building leadership bench strength. In response to a request from the CEO and COO, HR and Global Organizational Learning and Development worked together to develop the Microchip Leadership Passages Program (PX). The focus of the program is to prepare leaders to successfully navigate leadership passages as they move from individual contributor to manager, followed by mid-level manager, functional leader, and, ultimately, senior leader.
Program Details
The design of Microchip's PX program is based on its corporate Talent Development competency model. Each of the four programs addresses core competencies from the model, as they recur and shift throughout the ascending levels of leadership responsibility.
The four successive stages of PX are:
Passage 0 Leading Teams (P0): Targeting team leads and project leaders, it is open to all employees, with no nomination required. Participation in P0 is not a pre-requisite for joining later programs but often is used as preparation by motivated individual contributors. The P0 Program encourages participants to engage in the formal Microchip development planning process. The foundation includes communications, team leadership, and project execution.
Passage 1 Microchip Leadership (P1): This stage is open to newly promoted and hired managers of individual contributors. The P1 program is contained to one fiscal year. Nomination by senior business unit leadership is required. P1 involves the managers of participants through the course, "Supporting Leadership Development." This course provides managers with specific coaching and guidance to support their direct reports in the program. P1 participants are paired with a leadership coach—separate from their manager—to focus on areas of interest and fine-tune their leadership development plans. The coaching relationship continues for up to six months.
Passage 2 Leadership Masters (P2): Open to managers of managers, the P2 program runs over three fiscal years. A P1 certificate of completion and nomination are required. The P2 program includes three topic areas: Talent Development, Global Execution, and Leading with Influence. To support the learning journey through the P2 program, all participants are required to complete three core courses:
P2: Leadership Pipeline
Strategic Talent Development
Advanced Talent Development
Participants may enter P2 in any year, with reinforcement coming from a mix of peers at various stages of the program. In each offering of the program, participants are grouped in peer mentoring trios. The trios work on case studies, change scenarios, and team assignments.
Passage 3 Strategic Leadership (P3): P3 is by invitation only. The audience consists of high-potential function-level leaders (director level). The P3 program returns to the P2 topic areas of Talent Development, Global Execution, and Leading with Influence in the context of how they should be approached as a function-level leader (director). P3 also greatly expands the area of Strategic Leadership. In P3, leaders move on to analyzing complex situations and setting and implementing strategy on the job. Over the 12-month program, participants shift focus to new activities that build on previous ones. They start with training sessions (run by Microchip executives), then implement learnings in both small team and individual applied projects, a strategic case study workshop, and finally, a culminating executive management simulation that concludes with presentations and strategic recommendations to Microchip's executive staff.
In order to meet the demand for qualified bench strength to help meet the unprecedented global demand for semiconductor products while navigating the pandemic, the PX programs moved to a 100 percent virtual delivery model.
Leadership Development participants are required to attend application sessions within one quarter of completing each program. These sessions are designed to reinforce the application of strategies and knowledge covered in the programs. For P1, communities of practice are being developed grassroots in various offices around the world. L&D provides ongoing resources for peer discussion and leader roundtables to continue supporting the learning. Peer coaching extends for six months (or beyond) following P2 conferences. Leader coaching for P3 participants also may continue long-term for reinforcement and applied reflection.
Results
Success is measured based on the continuing internal promotions of leaders throughout Microchip. Results include promotions from:
Individual contributor to manager: 93
Individual contributor to supervisor: 52
Supervisor to manager: 19