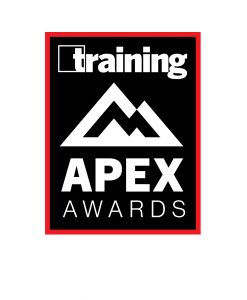 Navy Army Community Credit Union created its Member Service Blitz program to enhance and improve interaction between its Member Service personnel and business members, and minimize or eliminate documentation errors to prevent delays in the application process.
Program Details
The Member Service Blitz program aimed to:
Increase overall customer satisfaction within six months
Reduce customer wait time to open an account
Improve employee happiness and prevent burnout
Eliminate errors on applications by forwarding them to the Back Office Department/Fullfillment to scan before submission to reduce application wait time and eliminate "kick-backs"
Member Service Blitz included four weekly 45-minute to one-hour virtual sessions to get every branch employee trained in products and services. The training included games and incentives to participate througout the virtual sessions. All sessions were recorded and placed on the company intranet page, along with additional resources. A companywide encyclopedia called CU–Pedia provided all standard operating procedures for Member Business Service staff. Weekly Member Business Service tips and answers to frequently asked questions were offered to help front-line staff navigate the system.
Participants completed a pre- and post-training assessment using their smartphones and logging into Socrative. The data were gathered and documented in the credit union's Training Log, used in the monthly Training Summary, and analyzed for differences in scores.
After 30, 60, 90, and 120 days, the credit union offered additional refresher sessions and also included a Member Service Conversation Strategy session to help Member Service agents strengthen their communication efforts when talking to business members and determine risk factors when completing the process of opening up a business member new account.
Results
More than 75 employees attended the training sessions. As a result of the training, within 30 days, there was a 25 percent decrease in application "kick-backs" and a 15 percent increase in applications being processed more efficiently—from 10 applications per day to 15.