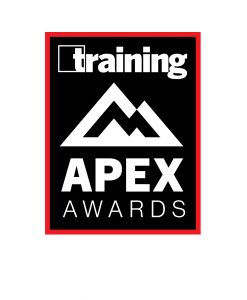 Birmingham Water Works Board's (BWW) onboarding process aims to equip new hires with everything they need to integrate into the organization's culture, work effectively, and succeed. BWW aims for a Velcro connection that encourages employees to stick, stay, and grow in their careers, rather than a Teflon experience where new hires are twice as likely to slip out looking for better opportunities
Program Details
BWW's New Hire Orientation is an eight-hour training program focused on three key objectives:
INTRODUCE: Employees are introduced to BWW through the organization's history, Executive Team, business structure, the value of its employees, and their contribution to its success. A creative video takes them on an excursion through BWW's history—from its creation in 1872 to its current status. Employees go through an interactive exercise and learn how to apply BWW's mission statement and vision to their daily responsibilities.
INTERACT: Next, employees interact with multiple facilitators to discuss employment practices and expectations on employee conduct, safety awareness, employee growth, and leadership development.
ENGAGE: Lastly, employees engage in health and wellness benefits enrollment, systems and cyber security training, and career progression conversations to help develop a lasting relationship. The day ends with a fun "New Employee Scavenger Hunt" so new hires can socialize while locating critical information discussed during the day.
The utility implemented three new innovations for its onboarding process in 2021:
Technological Advancement: For the first time, BWW is doing new hire paperwork electronically. New employees use computers to fill out their tax forms, direct deposits, benefits choices, etc. BWW also initiated cyber security training for new hires last year.
Safety Training: During the full-day orientation, BWW's safety specialist demonstrates critical safety protocols through illustrations, games, and role-plays.
Leadership Development: Last year, BWW launched the "L.E.A.D. 101" workshop for the first level of its leadership pipeline, which is focused on "self-leadership" for team members. This 30-minute discussion explains how employees can grow in the L.E.A.D. Pipeline. BWW equips them with four key competencies that empower employees to accomplish great work through building great relationships.
On the second day of hire, new employees are introduced to their "peer buddy"—their mentor and single point of contact for fundamental questions regarding their work experience at BWW.
During the next 90 days, new employees are trained in their new positions via job shadowing, hands-on experience, and job rotation within their team. Supervisors give real-time feedback on new employees' performance and document formal evaluations every 30 days through their 180-day introductory period.
After the 180-day introductory period, the new employee's supervisor has a coaching conversation explaining their next steps. Supervisors use the mid-year and end-of-year performance reviews to clarify long-term objectives for the year.
During their first year at BWW, new employees are invited to visit a surface water source, pump station, and filter plant. They get a first-hand look at how BWW treats approximately 100 million gallons of water a day for distribution to its customers. The Executive Team also meets with the employees to build a relationship with senior leaders.
Results
In their evaluations during the introductory period, supervisors rate new employees on areas such as:
Knowledge and quality and quantity of WORK
CONDUCT of building teamwork and complying with rules
ABILITY to learn and take initiative
SAFETY HABITS for self and others
BWW had 40 new hires last year, and only two of them were terminated during the introductory period. Some 95 percent of BWW's new hires remained with the organization for at least 180 days.
These results also tie directly to BWW's turnover rate of 7 percent—surpassing its goal of a rate of less than 10 percent.