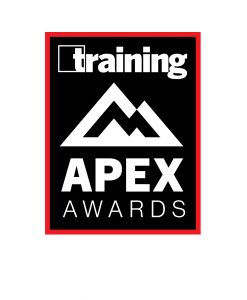 As recently as 2016, more than 80 percent technology training spend at New York Life was targeted at reinforcement of legacy skills needed to run systems and technologies that were becoming increasingly obsolete. As little as 5 percent of the overall technology training spend was targeted at developing "grow-the-company" skills, which are needed to support the future success of new technologies and the overall organization.
To shift this, New York Life redesigned its learning sourcing and delivery model for its 850 technologists to provide guidance and easy access to a wide array of integrated and organized learning assets well aligned with the life insurance company's future technology stack.
Program Details
Each technology employee is provided an annual $2,500 learning stipend for their development. These funds are independently directed by the learner with guidance from their manager. A net $0 increase in technology training spend was achieved by redirecting the budget that supported a largely outmoded "in-house classroom" model that focused on legacy skills.
Sponsored by New York Life's Chief Information Officer, this new on-demand technology skills curriculum and approach is guided by a Skills Advisory Board (SAB) that consists of senior IT leaders and Learning professionals, and includes input from outside partners who share opinions on the rapidly evolving skills landscape. Gartner cited this SAB model as a best practice in its published research, "Reskilling the Workforce."
More than 95 percent of tech employees have taken up the stipend program since inception. AWS (Amazon Web Services) is the most pursued skill set. The learning includes technical essentials, cloud developer, solution architecture, and cloud practitioner training.
The focus for the project management community and project team participants has been on developing Agile, SAFe, and ScrumMaster skills. Spend against Salesforce skills and topics has been toward advanced digital topics and certifications.
Results
Achievement of technology and industry standard certifications is a core measure of the development of new proficiencies. Since the launch of the new technology skills stipend program in 2018, New York Life technologists have earned 431 professional designations and certifications.
The Technology Learning Stipend program has allowed employees to purchase training as needed directly from external partners via New York Life's Learning Exchange LXP (learning experience platform). Due to the rapidly changing skill sets needed by technologists, the ability to individually source training—rather than wait for larger-scale company adoption of a program—is enabling a dramatic shift in technology spend to 97 percent grow- or change-related skills and capabilities.