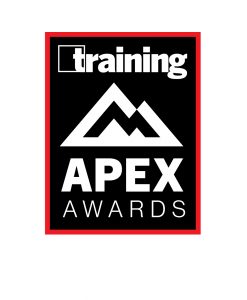 In 2017, NYC Health + Hospitals updated its Revenue Cycle Technology to improve efficiency and maximize collections. Among the expected benefits were improved clinical documentation for billed services, reduced claims denials, and accelerated reimbursements. In fall 2018, the organization formed a revenue cycle training taskforce to develop a centralized training academy to standardize educational requirements, reinforce performance objectives, and instill best practices throughout the organization.
It is important to ensure that all 5,000 employees who work in all phases of the revenue cycle system-wide—particularly those in Patient Access, Patient Accounts, Ambulatory Care, Emergency Departments, Laboratory, Radiology, Health Information Management, and Revenue Integrity—have the required skill sets to conduct revenue cycle services effectively.
In 2019, NYC Health + Hospitals kicked off the Revenue Cycle Institute (RCI) in an official ribbon-cutting ceremony by the CFO and Chief Revenue Officer (CRO). The creation of the RCI was the first time NYC Health + Hospitals standardized policies/procedures for revenue services and provided standardized training in this area.
Program Details
The Revenue Cycle Institute offers a blended approach to learning with virtual instructor-led courses, eLearning, mentoring and coaching, Webinars, microlearning videos, and on-site training. The RCI offers 170 classes in four key areas of the Revenue Cycle:
Patient Access
Patient Accounts
Health Information Management
Revenue Integrity
For the eLearning component, the organization partnered with an outside vendor, Healthcare Business Insights (HBI), to provide 133 modules to employees. HBI also offers employees a vast library of resources and research material accessible through NYC Health + Hospitals' intranet for staff to continuously improve in revenue cycle development. Information is gathered from hundreds of hospitals across the country to provide the latest benchmarks, best practices, and research pertaining to all functions across the revenue cycle. Coaching sessions to reinforce learning are also available to staff by request.
Results
Since the launch of the program, NYC Health + Hospitals has conducted more than 400 virtual instructor-led revenue cycle courses, resulting in 7,500-plus completions and 6,300-plus completions of eLearning courses. Survey results from managers of staff who attended revenue cycle training show a positive impact of training on revenue cycle services in their department. For example, 91 percent of managers indicated they have seen an improvement in their staff members' understanding of revenue cycle procedures and policies as a result of the training, and 100 percent say their staff is using best practices provided in the training. Specific feedback included that "patients are being checked in at a faster and more efficient rate," and "staff members are more comfortable with the workflow."
Prior to the RCI's launch, there was a billing backlog. By contrast, today, the RCI has improved processes to maximize reimbursements, contributing to the generation of millions of dollars in revenue.