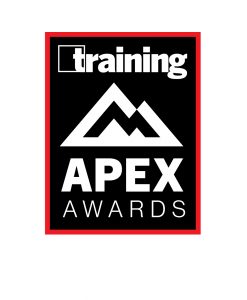 The Personnel Board of Jefferson County (PBJC) was established by Alabama state statute as the Human Resources agency responsible for administering the civil service system (or Merit System) within Jefferson County, AL. It was asked to deliver its Workplace Harassment Training Program to every employee in the City of Leeds, AL, over multiple departments, locations, and shifts, in-person during the global pandemic.
Program Details
The Workplace Harassment program is one of the most requested programs from PBJC's agencies. In order to increase engagement, PBJC uses a Web-based program called Slido. This program allows for pre- and post-testing right in the session with real-time results. It also allows for quizzes, which create a sense of competition and gamification.
Since the program was to be conducted in-person during COVID-19, PBJC had to offer multiple sessions over three days to allow for spacing and social distancing. In addition, PBJC recorded multiple Webinars that relate to this topic; they are stored on PBJC's training Website. All employees have access to these videos and are encouraged to watch them post-training. There is a workbook for each session that is both a participant guide and resource guide. The session facilitator sends out a post-event e-mail with their contact information and relevant Websites.
To design this program, PBJC enlisted the help of the deputy director and Employee Services manager, who heads up the Employee Relations department. She shared data from current hearings and grievances to help tailor the content to real-life examples. When asked to offer this program on-site in PBJC agencies, the organization requests that the mayor and/or chiefs begin the session with a motivational message or reason it is being offered.
Results
The training aimed to minimize grievances by 20 percent in the City of Leeds. Last year, Leeds reduced the number of grievances by 50 percent and the number of Appeal Hearings filed by 66 percent.