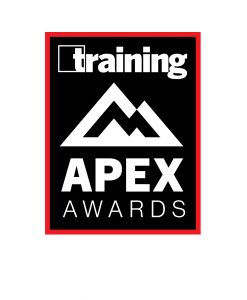 Retailer Pilot Company hires nearly 14,000 new team members (TMs) every year. The company's new First 5 Onboarding Program aims to ensure all new team members are certified in the new hire learning plan within the first 30 days of their new team member experience.
Program Details
First Five focuses on the knowledge and skills new team members need in their critical first five shifts. The new program incorporates a certified team member trainer role—an onboarding mentor who has primary responsibility for guiding the training process. Team member trainers receive a monetary incentive for every team member they train who stays past 90 days. New orientation and train-the-trainer videos also were developed. Finally, general managers and new team members complete check-in surveys at 5, 30, and 60 days so Pilot Company can collect data on process adherence for accountability, team member experience/engagement, and further analysis.
As the team member reaches each milestone, a survey is distributed to them on the TM hub (PilotCo) in which all TMs rate their onboarding and training experience and measure the overall culture/morale of their home store location. Collecting such feedback had been a challenge as front-line team members do not have e-mail addresses and all communications needed to be funneled through store leadership. Now all survey data can be reviewed, analyzed, and distributed to stakehlders (including field leadership) to ensure all TMs are provided a consistent, effective onboarding/orientation experience and the tools to be successful.
To ensure leaders reinforce First 5, the Check-In Survey Dashboard monitors TM feedback to ensure they meet an 85 percent or higher check-in survey completion, measuring against turnover/retention data; this factors into leader yearly reviews. Talent Development created a First 5 eLearning for all leaders to complete, which provides an overview program, emphasizes the program's importance, and details the execution process for sustainability. All leaders will be recertified on a yearly basis to monitor compliance.
Results
Since the program's launch in August 2022, team member training nominations across all Pilot travel centers have been completed. Data collection for the 5-, 30-, and 60-day check-in surveys began in September 2022. The program aimed to improve new hire retention. After the launch, new hire retention benchmarks were: 44.2 percent at 90 days and 65.2 percent at six months.