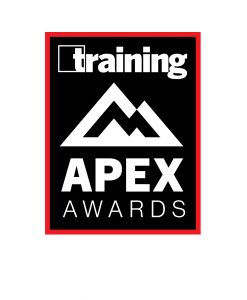 Travel center operator Pilot Company's General Manager Leadership Development (GMLD) program provides current and future travel center managers the training they need to better lead their teams and stores. Leaders leave the program feeling empowered and equipped with new skills and tools to take back and develop their teams and ultimately drive their results.
Program Details
Pilot Company trains more than 300 general managers and food managers (representing more than half of the company's business units) in 12 week-long leadership classes over the year. Approximately one-third of these classes are with Travel Center general managers and two-thirds are with food general managers (i.e., those who manage franchised restaurants such as Arby's, Subway, etc.).
The GMLD program targets operational and leadership skill development including: financial, recruitment, and coaching training, along with senior leadership exposure and Sales and Support Center (SSC) networking.
In 2020, Pilot Company redesigned the program to be offered virtually. Prior to that time, the company's culture had exclusively favored traditional classroom delivery methods. Pilot Company created a flipped learning, blended delivery approach involving senior leaders, virtual tours, and case study analysis. The company's COO and divisional VPs joined the live virtual session for open forum discussions and to share perspectives on leadership and culture.
In addition, for the first time ever, the Training team worked with security and IT to determine how to deliver training laptops to all participants with aircards to remove technology hurdles that limit the learning experience.
Short-term reinforcement is conducted via live virtual instructor-led sessions. Long-term reinforcement is driven through action plan execution within six months and on-the-job application with direct coaching from management. Additional training is provided based on action plan outcomes and leader observations.
Results
Coaching effectiveness is an example of a skill that is measured by Pilot Company's engagement survey. A year-over-year improvement of 7 percent was measured for the statement: "I am coached effectively and provided timely feedback." And more than 80 percent of action plans were implemented within six months based on feedback gathered from participants and managers.
Prior to the pandemic, Pilot Company was trending toward its goals in all "Big 4" measures:
Smile, Greet, and Thank:5 percent vs. 82 percent goal
Call for Service:4 percent vs. 87 percent goal
Clean Restrooms: 90 percent vs. 92 percent goal
Fueling Experience: 90 percent vs. 88 percent goal
Participants who completed the program slightly outperformed their counterparts by 3 to 5 percent across the categories. In addition, Pilot Company saw greater decreases in net operating costs and increases in sales revenue in participants' stores compared to others. The company notes that while training has had a business impact, it has been increasingly difficult to isolate this data in the last year due to current economic and pandemic-driven factors.