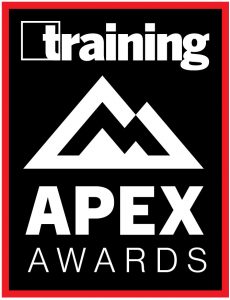 Start at Visa is a redesign of Visa Inc.'s new employee onboarding experience that takes place across a new employee's first year. Visa is working to shift its culture from a hub-based mindset (hubs are defined as the company's largest/main office in each region) to a more market-focused culture.
Visa's CEO challenged the Learning function to deliver a high-quality experience to all new hires, even if they are located in a smaller market-based office. Having seen the impact of senior leader involvement in welcoming and motivating new hires, and to reflect the company's value of "Leaders as Teachers," he required that senior leaders—especially senior vice presidents (SVPs) and above—be involved in every orientation.
Program Results
To achieve these objectives and better engage new hires, the Learning function took several key actions:
It expanded onboarding from 90 days to the new employee's entire first year, developing a deeper curriculum covering that period with reinforcement touchpoints throughout.
To accommodate the longer period of study, the team overhauled the online resource hub that provides employees with quick-reference guides, checklists, etc., significantly expanding the content. New employees tag content and skills as a "focus" within the company's Learning Hub. The platform's machine learning curates personalized suggestions based on their function/role and the content other new employees have engaged with. The more employees use the platform, the better everyone's suggestions get.
For Day One orientation, instead of an all-day program held locally in each office, the team split the day in two—a virtual global orientation consistent for all new hires worldwide featuring high-energy videos on the company and culture and a welcome from the CEO; and a manager-delivered module for hyper-local, hyper-personal learning. Focus groups were held among experienced hiring managers to develop the latter content.
A new two-day capstone event, Succeeding at Visa, was added. This in-person, quarterly event (pre-COVID-19) is held in the hub office of each region and combines sessions with simulations and gamification, plus plenty of networking and social time. A Visa University facilitator acts as MC for the event, but all sessions are delivered live by leaders.
Within a week of attending their first-day orientation and the Succeeding at Visa capstone event, new employees receive e-mail prompts to the Learning Hub, new employee learning paths (including a deeper dive into the culture and business topics learned about on their first day), and other relevant resources.
Beginning in their fourth month and continuing through their 12th, new employees receive prompts to choose content and skills related to their role to be set as "focus" areas. They then receive personalized, curated content related to their selections. The content evolves as they complete items and update their focus areas, and the system further customizes their content via machine learning.
Results
The 231 pilot new hires had an attrition rate that was four percentage points lower compared to new employees who started at the same time but were not involved in the new onboarding experience.