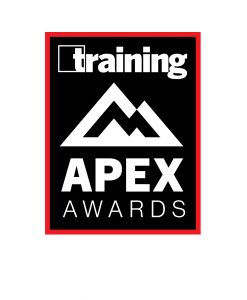 State Compensation Insurance Fund's Learning & Development (L&D) function launched EDGE – Everyone Drives Great Experiences to improve the organization's employee interactions with both internal and external customers. California's largest provider of Workers' Compensation insurance wants its employees to understand they have control over their interactions with customers, and that all can be positive experiences, even when providing information the customer does not want to receive.
Program Details
The training was required for all employees, and continues for new hires. All leaders attended an additional leader workshop.
EDGE focuses on several key components:
Mindset: State Fund employees must have a mindset focused on helping others, realizing they impact the lives of those they interact with. State Fund wants employees to be empowered to look for creative ways to help their customers, rather than falling back on what they have always done, because sometimes the old habits don't work for every situation.
Communication: Word choice and voice tone have a huge effect on conversations, and using the wrong words can derail an interaction before it gets started. Employees learned about negative words (can't, don't, won't) and learned to replace them with more positive language, both verbally and in writing, along with ways to move the conversation forward toward a positive outcome. Employees worked with their own real-job examples, developing alternatives for keeping interactions positive.
Self-development: Each employee developed a Start-Stop-Continue chart, committing to working on items they want to start doing and stop doing, and those they want to continue. The Start-Stop-Continue charts were discussed with their supervisors, who helped to develop plans to move toward success.
Accountability: Employees hold themselves and each other accountable, as demonstrated in meetings and conversations held every day throughout State Fund.
The EDGE initiative kicked off with a video of the CEO explaining the importance and objectives of the training, followed by each executive explaining why they were excited about the training. The CEO and all executives attended sessions and talked about them when meeting with staff. The training started with a series of eight micro-learning videos (State Fund's first), followed by team huddles to discuss the content (also a first). A leader toolkit was created to help leaders facilitate discussion of the content and keep the concepts top of mind. Other reinforcement included a game L&D developed and computer pop-ups when employees logged on to their computers.
Results
Customer service is one of the categories for State Fund's employee recognition program. Since the start of the EDGE training, more than 27,000 recognitions have been given out to employees, either by their peers or leaders, when they saw or heard the employee use the techniques taught in the EDGE training. Employees attending Insurance Academy classes used EDGE techniques and referenced EDGE when they participated in activities during the class. And employees across the organization can be heard to say, "That is very EDGE-y" or "That is not EDGE-like."
State Fund's Customer Focus survey results are 66.1 percent; its engagement survey results are at 76.7 percent; and its controllable separations are at 2.6 percent.
Submissions for new policies are up 7 percent, and the number of new policies written is up 25 percent over the previous year—a sign that customer service is helping the organization accomplish its goals while becoming the largest Workers' Compensation insurance carrier in California.