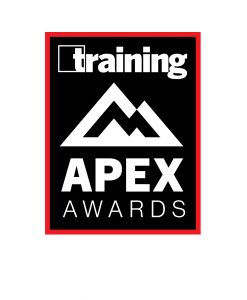 Integrated building systems provider Limbach Holdings, Inc., increased its focus on identifying, developing, and retaining leaders in order to establish a viable pipeline that can help grow and sustain the business at all levels and specifically as it relates to identifying successors for company and business unit leaders. To meet that goal, the organization created its Three Levels of Leadership training in 2021.
Program Details
LEAD Level 1 introduces foundational servant leadership concepts and the Limbach Way of personal and team leadership (hiring/interviewing best practices, team development, personal career development). It is offered twice in the year, is 11 weeks long, and is led by Learning & Engagement (L&E). Participants includeemerging leaders who do not yet lead a team but are slated to do so, and Early Career Program participants
Learning Objectives:
Identify and evaluate personal and company beliefs about leading and leadership (Limbach Way)
Recognize personal strengths and developmental areas when it comes to leadership growth (people/relationship building)
Engage in dialogue regarding key leadership skills and behaviors (execution)
LEAD Level 1 graduates are given priority seating in LEAD Level 2. This is communicated after a full year outside of the program.
LEAD Level 2 builds upon key servant leadership concepts, the Limbach Way of personal/department/team leadership, and introduces strategic leadership (strategic planning, coaching/mentoring, team development, financial/business acumen). It is a year-long annual program led by Learning & Engagement. Participants include senior leaders who lead a team or are slated to do so in the next year, along with LEAD Level 1 graduates.
Learning Objectives:
Demonstrate emotional intelligence to know how, when, and where to make decisions and work with others
Be proficient in active listening and action learning so as to make the best decisions for the situation at hand
Recognize and engage with organizational strategy and company direction (Limbach Way)
LEAD Level 2 includes a customized leadership development plan given to both the participant and their supervisor for ongoing accountability. It also includes a six-month check-in with an L&E team member. LEAD Level 2 graduates are given priority seating in LEAD Level 3. This is communicated after a full two years outside of the program.
LEAD Level 3 is the most rigorous and intensive leadership program that advances servant leadership concepts and the Limbach Way of company/community leadership (strategic planning, financial/business acumen, team leadership, developing the careers of others). Participants include officers (or soon-to-be officers) of the company and LEAD Level 2 graduates. Leadership and Learning specialists from Columbia University teach this custom hybrid program that features four in-person days and four virtual meetings throughout the year. LEAD Level 3 lasts the full year and includes ongoing check-ins by course instructors, as well as a leadership evaluation conducted by Limbach's CPCO (CHRO).
Prior to 2021, Limbach's selection process for leadership training simply involved asking for the branch manager's recommendations, which did not account for all those in the branch who wanted to grow, and mainly focused on those directly on the leadership team or the obvious high potentials moving into the leadership team.
Coinciding with the launch of Limbach's career path site in 2021, the company added a self-nomination piece to the process, as well as an objective scorecard to determine program candidates. Using a Google form, employees identify their desire to join one of the leadership development programs in early fourth quarter each year. Their name is submitted to the branch leadership team for confirmation. This confirmation process includes an objective scorecard to determine the following:
Performance in current role: How is this person performing in their current role?
Leadership capability/aptitude: In what ways has this person demonstrated leadership capability? Do they demonstrate Limbach's core values consistently? How do others speak about them?
Promotion opportunity (mid-/post-completion of program; applicable for LEAD Level 2/Level 3 only): Does the organization see a promotion opportunity into another role within the 18 months following program completion? Does their direct supervisor see a clear path for this person?
Active, continuous learner who can dedicate the time: Does this person demonstrate a desire to learn within the job? Outside of the job? Humility and willingness to learn from others? Do they have the time/can give the time?
Personal interest narrative: What has the person said in their personal interest self-nomination that resonates and/or demonstrates grit and enthusiasm?
Those who meet the minimum score qualification then go to the C-suite for final selection.
Results
Some 177 employees self-nominated to be part of a leadership development program in 2021; 100 were selected.
All of the C-suite and executive positions have identified successor candidates using the leadership program pool, in large part due to the associated self- and leader evaluations embedded within the programs, as well as the development plans and upstream communications the Learning department facilitated to make known existing talent. Furthermore, results indicate a 78 percent promotion rate stemming from these learning programs.