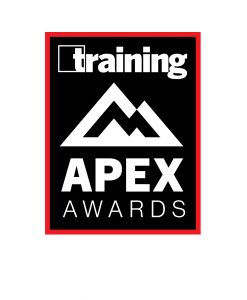 Together with its brands, Trane and Thermo King, Trane Technologies brings efficient and sustainable climate innovations to buildings, homes, and transportation. To support the enterprise goal of building a world-class operating company, Trane Technologies identified a need for a sustainable and scalable global program that would deliver differentiated results in its manufacturing locations in all business units globally. The objective was to teach and empower hourly front-line team leaders to:
Own and install a standard work discipline
Solve for abnormal conditions
Empower to continuously improve the business
Role-model the company's leadership principles to develop their team members
To that end, Trane Technologies University created the Team Leader Development Program (TLDP). TLDP has been delivered to more 1,500 participants since its launch in 2014. The program has been delivered globally to participants in 47 sites in 12 countries in nine different languages, with more than 40 internal facilitators who are local to the company's manufacturing plants.
Program Details
TLDP is an immersive eight-week experience. This program teaches and empowers hourly team leaders in Trane Technologies' manufacturing locations to realize their full potential and ability through blended experiences in the classroom, practice on the shop floor, and coaching and mentoring opportunities to develop the people, process, and problem-solving skills needed to be effective leaders. The program blends leadership development with Lean skill development and application.
The program is sustained today through a robust train-the-trainer program with internal facilitators. Each business funds the onsite facilitator position, with Trane Technologies University interviewing and selecting the site trainer. Trane Technologies University certifies Master Trainers in every region of the world, and, in turn, those master trainers certify the TLDP trainers. There is a four-step process to ensure sustainability and repeatability of the program:
Observe the full program.
Co-facilitate with the Master Trainer.
Deliver the program and receive feedback from the Master Trainer and Trane Technologies University.
Join the global TLDP Facilitators cohort, who meet monthly to support and deliver continous improvement to themselves and the program.
TLDP participants receive ongoing coaching post-program—from their faciliatator 120 days post-program and ongoing from their manager. After six months of application, participants participate in Lean rapid improvement events where they can practice their newly acquired Lean skills.
Results
Leader behaviors and performance for the Team Leader Development Program are measured through an assessment that is completed each week during the program by the facilitator and then done at 30, 60, 90, and 120 days post-program by the facilitator and/or the participant's supervisor. When comparing leader behaviors to performance-related items, leader behaviors initially were rated higher at program week 1 and continued to increase on average 35 percent at 120 days post-graduation. Performance-related assessment items initially were rated lower, but these increased on average 84 percent from week 1 to 120 days post-TLDP graduation.
Team Leader Development Program graduates have lower attrition and higher promotion rates than peers who have not completed the program. Trane Technologies has been tracking voluntary attrition rates and promotion rates for the last several years, showing better results for TLDP graduates than non-TLDP graduates each year. The most recently tracked attrition rate for TLDP graduates was 7.5 percent vs. 9.2 percent for non-TLDP graduates. The most recently tracked promotion rate for TLDP graduates was 8.2 percent vs. 7.2 percent for non-TLDP graduates.