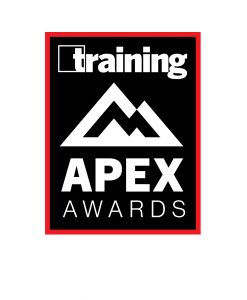 Two Men and a Truck created its "Maximize! Marketing Your Moving and Employer Brands" to educate the moving franchise company's system on timely marketing and recruiting tactics. Two Men and a Truck had developed a Realtor Referral program that promotes connecting with local realtors to create a referral relationship. The Maximize! program aims to increase engagement with that Realtor Referral Program.
Program Details
Maximize! is a three-day training that contains 15 different classes geared toward topics chosen by the system marketers and recruiters. The corporate marketing and recruiting and retention teams came together to build a multi-day program, as Two Men and a Truck finds that both departments have crossover in their tactics and needs.
During the event, some of the topics covered include:
Building content around grassroots marketing during COVID-19
Increasing applicant-to-interview ratio
Display advertising
Employee retention strategies
How to use various marketing dashboards
National Ad Fund overview
Traditionally an in-person event, Maximize! went virtual last year. This allowed the program to reach more than 70 system marketers and recruiters, which is double the traditional attendance. The increase in attendance allowed for the opportunity to educate and build skills needed to increase hiring rates and revenue.
Due to every franchise contributing to the National Ad Fund via royalties, Two Men and a Truck saw this detailed session as an opportunity to educate and build trust. A two-hour class was dedicated to educating attendees on the details of the fund. Marketing leadership team members reviewed the portion they manage and how the franchises' money for a specific project impacts them locally. This level of transparency is rare within franchise systems.
Training for marketing and recruiting goes beyond the Maximize! event. Quarterly Webinars and virtual roundtable discussions with those who have already adopted the program cover topics such as digital advertising, cause marketing, and grassroots marketing.
Results
As of August 2021, 191 locations were participating in the Realtor Referral program, an increase from 182 participating locations in December 2020.
As a result of the increased adoption of the Realtor Referral program—which Two Men and a Truck attributes to the Maximize! class—the company saw a 5 percent increase of referral cards returned between May and August 2021. Move revenue generated across the system contributed to a 17 percent revenue increase year-over-year.