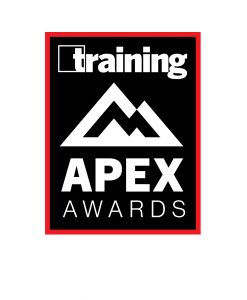 Moving franchise Two Men and a Truck created its Profit Navigator training for accountants and other finance-using individuals to learn about identifying and incorporating profit-increasing behaviors in their franchise.
Program Details
A three-day virtual course, Profit Navigator is open to attendees from across the United States and Canada. Room in each class is limited; registration is open to 24 individuals on a first-come, first-serve basis. This class runs multiple times throughout the year to offer chances for franchises to participate.
Navigating through a case study with 24 peers from the franchise system, several instructors comprising subject matter experts (SMEs) from the Accounting department lead the group through different areas of importance.
Foundations to profit are covered, including topics on costs, cash flows, and balance sheets. Intermediate lessons also are used to identify less common profit tactics, such as identifying and managing overhead costs and balancing truck maintenance costs.
While time is spent covering the principles of profit, the majority of the class is focused on small groups working through a case study and tying the learning into the real-life scenarios of the individual franchises. SMEs lead small breakout groups to ensure comprehension and participation.
Because every franchise faces unique operations and challenges, each location attends a meeting with a SME outside of class hours to go over their franchise-specific questions regarding profit, and to address any questions they may have from the class. This additional meeting helps tie up any loose ends in learning and provides a specialized one-on-one environment where the instructor can tailor the learning based on the best style for the learner.
Weekly newsletters are e-mailed to the franchises with articles and reminders from the Accounting team tied in from the Profit Navigator class.
Further, accounting specialists meet with franchises on a monthly basis as part of a consulting team to touch base and provide support. During these meetings, the franchise accounting specialist reinforces topics and learnings from Profit Navigator and follows up on changes the franchise made as part of the class.
As a next step beyond Profit Navigator, Two Men and a Truck offers PN 2.0, a one-on-one training program that reinforces long-term learning of profit basics and beyond. Looking at profit through the lens of the franchise's actual business data, a franchise accounting specialist works with the franchise on its balance sheets, profit/loss statements, and operation costs.
Results
For the 2021-2022 season, 90 Two Men and a Truck franchise locations (103 individuals) participated in Profit Navigator. Looking at a rolling 12 months of data for all of these franchises from August 2021 to July 2022, 83.33 percent of the franchises that attended Profit Navigator during this season reported positive profitability.