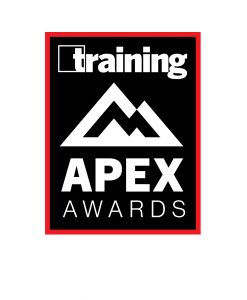 Transportation company Uber Freight's Onboarding Integration Program is designed to engage new hires through their first full year of tenure. All new hires who join complete a standard onboarding program experience the company calls Freightversity, and the majority of new hires also experience a line-of-business-level training that tactically shows them how to complete the functions required for their role during weeks 2 and 3. Onboarding Integration takes the new hire experience a step further and guides new hires with curated touchpoints throughout the full first year of their employee lifecycle.
Program Details
The program begins after the new hires' initial onboarding ends. Onboarding Integration touchpoints begin at 30 days and occur monthly. This includes everything from role shadowing, introductions to other parts of the business, and trying some functional work of other teams to ongoing knowledge drips on culture, strategic projects, priorities, and products.
Touchpoints include two components:
Month 1 is an overview of the culture and professional development resources. The e-mail highlights the shadow program, the digital adoption platform, how to register for central Uber Freight resources, and learning tools.
In month 2, participants attend shadow sessions where they get to see how different parts of the business operate. The month 2 e-mail includes video learning and an introduction to the culture committees.
The third month includes a two-hour virtual fair introducing smaller teams to the new hires. This allows new hires to understand a day in the life of their team members and ask questions. The month three e-mail includes the L&D (Learning & Development) library, as well as advice from senior team members on how to be successful.
Throughout the integration, new hire managers receive guidance about how to maximize their new hires' onboarding journey. Managers help block time to ensure participants attend virtual instructor-led sessions. Reinforcement is interwoven into the touchpoints of the program itself, from the shadows to getting peer advice on how to be successful and the new hire buddy programs.
Results
New hire engagement results are 17 percent higher compared to more senior team members who did not experience the Onboarding Integration Program. Within the first year of launch, Uber Freight decreased virtual new hire ramp time averages from 6 months to 4 months.