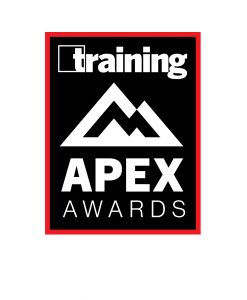 In January 2021, Uber Freight launched an in-app digital adoption platform called Spekit to its Operations teams, which have nearly 800 members. Spekit utilization (measured by weekly views of Spekit resources) averaged about 700 views per week, below the company's expectations. To remedy this, Uber Freight developed a three-phase Spekit Relaunch training initiative.
Program Details
The relaunch comprised three phases:
Manager Outreach
Spekit Relaunch Week
Ongoing Engagement/Communication
Manager Outreach consisted of quick-hit training and several resources designed to provide additional support to their teams, including:
Presenting an overview of Spekit platform upgrades and the upcoming relaunch in Ops all-hands and manager meetings
Conducting Spekit micro-trainings in manager-only meetings
Holding office hours/information sessions for personalized support
Distributing a one-pager explaining Spekit's benefits
Resurfacing an existing Spekit eLearning
The training during Spekit Relaunch Week included more widespread opportunities to engage and quick-hit training, including activities such as:
Daily contests with swag, Awardco, and gift card prizes
Addition of a Spekit Scavenger Hunt to the Spekit module in the Freightversity onboarding program
Scavenger hunts during org-related presentations
Three interactive training sessions throughout the week. These were a mix of shorter trainings in existing meeting venues (live feeds, commercial narrative, etc.) and one-hour customized training for teams who requested it
Office hour/open learning sessions added to calendars
In Phase 3 of the relaunch program, Uber Freight is continuing its ongoing engagement and communication by:
Referencing Spekit in monthly product training eLearnings
Incorporating more Spekit content in new hire onboarding programs to support the shift from virtual to in-person programming
Holding Spekit authoring sessions to train more employees on how to create Spekit content, with 30 new authors trained in the first half of 2022
Highlighting new areas of Spekit content in learning digest e-mails and manager one-on-ones
Results
Average weekly views during Spekit Relaunch Week exceeded 3,000. Overall, average weekly Spekit views increased from 700 in 2021 to more than 2,000 views per week in the first half of 2022. Uber Freight consistently exceeded its goal of 1,500 average views per week in 2022. Since the company's Ops teams are primarily carrier-facing, these views indicate that teams can more efficiently find the information they need to assist carriers properly in using the platform.
These efficiencies helped support an increase in carrier CSAT (customer satisfaction) scores from 3.82 to 3.89.