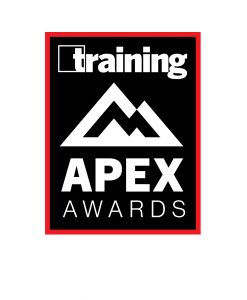 Valley Bank has a suite of digital banking solutions that its Retail and Customer Care associates need to become familiar with in order to support client inquiries and increase usage. Associates learn about these digital solutions in new hire training.
The need to reinforce that learning was vital during the pandemic as branches were closed and the bank needed to educate clients on the use of its digital products in order to continue their banking. It was also important to find a way to engage associates in the process by making training fun.
The solution? Valley Bank invested in Trivie Inc.'s gamified app, which allows users to complete trivia-type learning using their laptop or mobile device. Since it's an analytics tool, it also provides statistics around knowledge gain.
Program Details
Valley Bank broke its suite of digital solutions into five training phases. Each phase is further divided into three segments, starting with a pre-assessment to gauge existing knowledge. Short learning activities (three to five minutes) are pushed to the learner's dashboard. They are given two weeks to complete three to four activities and are encouraged to complete them multiple times over the course duration. The final segment is a post-assessment, which gauges the knowledge gained from the initial pre-assessment. Throughout the training, participants gain points, earn badges, and can compete against a colleague through private challenges.
Trivie was rolled out to 227 branches and Valley Bank's Customer Care Center using digital solutions in 2021. In 2022, the bank began to roll out the gamified learning experience to other departments and align the learning topic to each business unit's goal.
Results
Some 57 percent of associates shared that their level of confidence discussing Valley Bank's suite of digital solutions was extremely confident/confident prior to completing the training. After completing the training, 91 percent shared that their confidence level was very high/high. Out of more than 1,300 participants, 95 percent of all associates completed the various training modules more than one time. That is 15 percent higher than the goal of increasing employee enagement by 80 percent.
The built-in analytics dashboard in Trivie shows that Valley Bank increased knowledge retention in the area of digital solutions by 23.1 percent. In addition, in the first two quarters of 2021, associates registered 9,292 customers in online banking; 3,050 customers in online bill pay; and 2,074 customers in online bank statements.