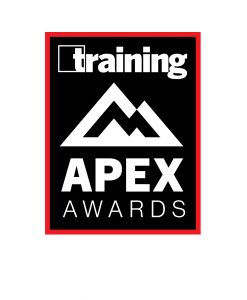 Valvoline Instant Oil Change's Floor Management Training program aims to train and promote 1,570 individuals in floor management each year, resulting in faster oil changes and increasing the average number of customers served per day per store.
Program Details
Floor Management Training takes place in the third stage of supervisor training, starting on day 46 of the program. Learners first complete an online course/reading on the floor management process that covers:
Employee positioning
Planning
Goal setting
Monitoring team performance
Evaluation
Team huddles
Celebrating wins
Making adjustments
Video training covers the common scenarios floor managers are likely to face and warns against typical mistakes. Learners then practice these new skills as they shadow the floor manager and/or actively manage the floor for five days. Learners complete a daily activity with their trainer, who points out moments to celebrate and necessary improvements. In development is a unity-based video game that simulates an 11-hour day in 11 minutes, requiring quick decisions on employee positioning. Leaderboards will allow competition among team members.
Floor management is reinforced regularly through huddle sessions, market-based training activities, and the yearly Oilympics competition.
Results
The program has been a crucial part of increasing capacity as customers move through Valvoline's bays faster. The result is seen in the average number of oil changes per day, which has increased to 47.3 against a goal of 45.3.