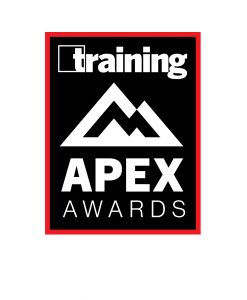 VyStar Credit Union's Future Fit Mentoring Program opens doorways for employees seeking further opportunities and direction while providing the organization an opportunity to cross-pollinate future leaders in other areas of the business.
Program Details
The Future Fit Mentoring Program is a six-month cohort that occurs twice a year. During each cohort in 2020 and 2021, company leaders (330) were asked to become mentors. Senior executives represented 95 percent of the mentors in the Future Fit program. Some 1,500 associates were presented with the opportunity to join as mentees, as long as they met the following criteria:
Employed with VyStar for one year
Rated above average on their annual performance
Obtained management approval
The Leadership Development Team reviewed the feedback from the Employee Engagement surveys and followed these critical objectives in the program design:
Improve leadership development
Enable career development
Assist in cross-line business roles
A thorough communication strategy was designed to connect to every possible mentor and mentee meeting the criteria. To assist, a partnership with a software firm was established to match mentees and mentors through a formatlized one-to-one process. Pairs were matched via an algorithm using a customized questionnaire that aligned mentees with mentors with strengths in specific development areas such as coaching, leadership, public speaking, vision and strategy, trust, problem solving, and analytical thinking.
Every mentoring relationship focused on sharing ideas, seeking and giving advice, expanding knowledge of different aspects of the business and organization, and providing resources for learning. The mentors and mentees connected every two to three weeks via virtual or in-person sessions. After a session, the mentor was encouraged to e-mail "This Week's Goal," listing the key takeaways from the conversation and helpful hints. Many mentors also sent links to helpful external resource links such as books, YouTube, etc., or introduced their mentee to leaders in the organization.
Mentors also assisted mentees with completing a Development Plan, and outlining goals and objectives. This plan guided their relationship over the six-month period. The goals and progress toward achieving them were added into the mentoring system. Automated reminders were sent throughout the six-month cohort to update the status of the Development Plan.
A Future Fit administrator was assigned to the program to access the activities of the relationships and Development Plans. One hundred percent of the relationships had ongoing activities outlined in the Chronus system. In addition, monthly surveys were sent to mentors and mentees to receive input on achieving program objectives.
Results
The Future Fit Mentoring Program included 90 participants, as mentors and mentees, across 19 different lines of business. Throughout the program, the mentees and mentors were contacted with surveys asking for feedback on skills and competencies developed during this initiative. The information reflected that 90 percent of mentees were on track to meet their development and career goals. Additionally, 80 percent were "extremely satisfied" with their mentoring partnership, while the other 20 percent were satisfied.
Some 31 percent of mentors and mentees had career advancement or career movement within a six-month timeframe after the program.
Additionally, VyStar was selected as a 2021 Achievers 50 Most Engaged Workplace Winner due to the organization's investment in professional and personal growth via programs such as Future Fit Mentoring.