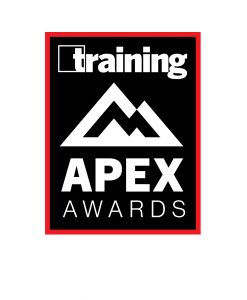 Mortgage is the most profitable core line of business at VyStar Credit Union. Mortgage Training provides training to 146 employees across five business units: Sales, Processing, Closing, Underwriting, and Secondary Markets. After a review of the current mortgage training process, Learning and Development (L&D) and VyStar's Mortgage partners determined that a revamp of training for each business unit was required.
In response, Mortgage Training evolved into three major trainings for each mortgage professional:
New Hire
FHA (Federal Housing Administration)
VA (Veterans)
Program Details
The Mortgage Department and L&D designed a new multifaceted, learner-centered training program that includes:
Prerequisites to level-set learning
Scavenger hunts
Escape rooms
Poll EV
Hands-on exercises
Benchmarking
On-the-job training
Follow-up workshops
Screen recordings of systems were incorporated to work in tandem with procedures so learners could be self-paced and utilize the recordings post-training as refreshers. Subject matter experts from each business unit were employed to participate in each training to provide real-life perspective and up-to-date application.
Mortgage New Hire Training was created to level-set each new employee entering the  Mortgage Department. L&D started with a kick-off to meet with each new employee, and then created a diagnostic assessment to personalize the learning path. The assessment also provided measurable evidence of learning at the end of class. New Hire Training was followed by a business unit-specific and segmented training based on the needs of each employee.
Additional product knowledge training was developed and delivered to bolster understanding of guidelines, compliance, the system, and product benefits. Each training is marketed specifically to the product, process, and sales techniques to equip each learner for higher production.
Program reinforcement includes an immediate SMART (specific, measurable, achievable, relevant, and time-bound) goal developed within the training to help align with business production and behavior goals. The goal is followed up on in the learner's monthly development meeting with their supervisor. Complex concepts are introduced at 30, 45, and 90 days, along with annual recertifications and reports to track quality improvement for loan submissions and production increases. Weekly meetings were established with management and L&D to improve communication and collaboration and identify gaps for future training needs.
Results
New Hire Training was 10 days previously with no on-the-job-training. The new design decreased the training to seven days total, including 2.5 days of on-the-job training.
VyStar's goal for the training was to lift the current status of VA loan production by 100 percent. In the quarter following VA training, the business saw production growth increase by 400 percent. In the quarter following FHA training, the result was a 700 percent increase in production growth.